Strong earthquake hits Southern California, injuring several people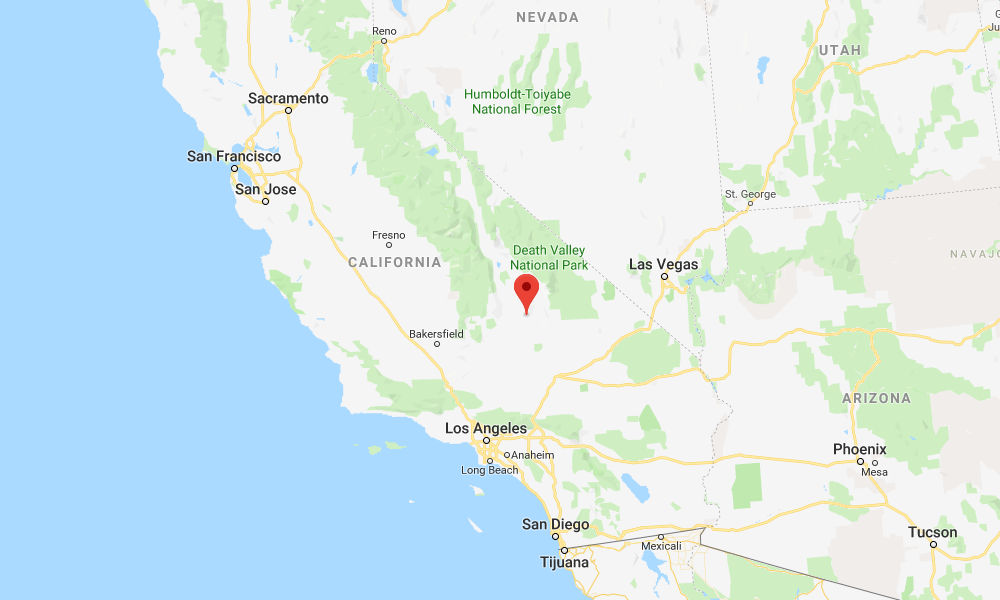 A strong earthquake measuring 6.4 has struck the Mojave Desert in Southern California, injuring several people and causing damage near the epicenter, officials and residents say. Shaking was felt as far away as Los Angeles and Las Vegas.
The earthquake, which struck at 10:33 a.m. on Thursday, was centered about 7.5 miles (12 km) southwest of Searles Valley in the northern Mojave Desert, roughly 11 miles (18 km) northeast of Ridgecrest. It struck at a depth of 6.6 miles (11 km), making it a very shallow earthquake.
The U.S. Geological Survey (USGS) said the earthquake had a magnitude of 6.4, down from an initial estimate of 6.6. Computer models showed that the earthquake could have been felt by up to 24.3 million people, including 46,000 people who may have experienced "strong" to "very strong" shaking.
While the impact was relatively limited, Kern County and San Bernardino County were the most-affected areas.
Firefighters were called to nearly 2 dozen incidents ranging from medical assistance to structure fires in and around the city of Ridgecrest, according to the Kern County Fire Department. About a dozen people suffered minor injuries.
In San Bernardino County, emergency services were called to broken water mains, downed power lines, and rock slides on a number of roads, the fire district said. A number of buildings in the county suffered minor cracks but there were no reports of injuries.
Thursday's earthquake, the biggest to hit Southern California in 20 years, struck close to Death Valley National Park, about 121 miles (195 km) northeast of Los Angeles and 122 miles (196 km) west of Las Vegas. The quake was felt in both cities and the wider region as a whole.
"It was a strong shake that woke me up and had everything in the house clanking together," a resident in Helendale told EMSC. A resident in Pahrump said the earthquake felt like a "sway" and was "pretty scary."
The website of the U.S. Geological Survey crashed almost immediately as scores of people tried to get information about the earthquake.
Dr. Lucy Jones, a seismologist, said Thursday's earthquake was not associated with the San Andreas fault. "It is an area with a lot of little faults but no long fault," she said, adding that aftershocks were likely.
ShakeAlert, the earthquake early warning system which is being developed by the USGS, successfully detected Thursday's earthquake and was able to provide 48 seconds of advance warning for Los Angeles, but it failed to send an actual alert to subscribers in a test group, according to the agency.

My dads liquor store in Ridgecrest (11 miles from the earthquake) ? pic.twitter.com/4RC0mY3eha

— Zomo (@zomo_abd) July 4, 2019
#CBSLA @cbs2kcal9brk #KCAL9 #SearlesValleyearthquake #ridgecrest #earthquake #epicenter

I filmed this – all media outlets can use this footage pic.twitter.com/taY2UQ1tgS

— The Sizzle Show On Youtube (@youngmicsizzle) July 4, 2019