U.S. Navy ship destroys Iranian drone in Strait of Hormuz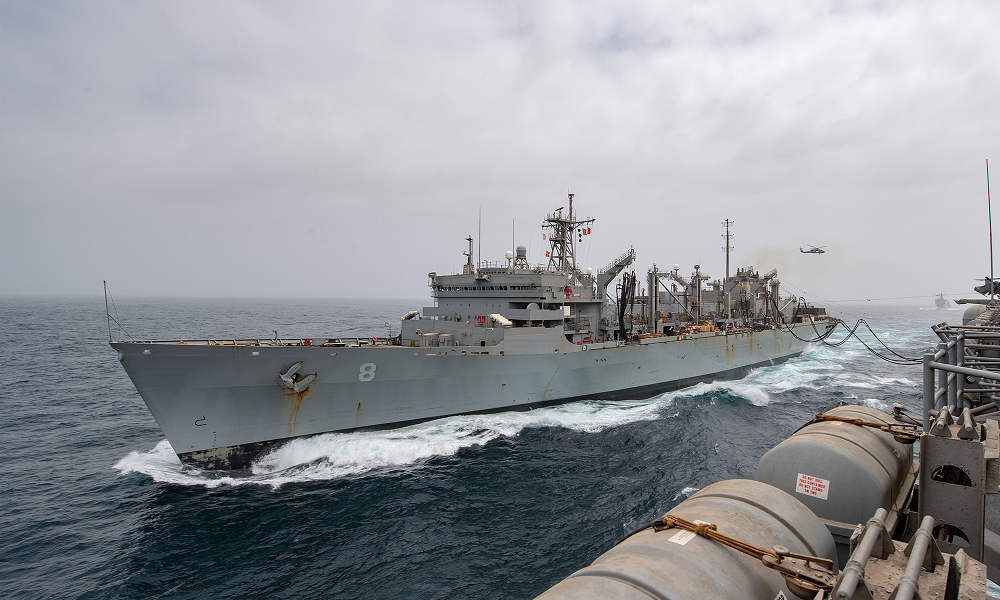 A U.S. Navy ship in the Strait of Hormuz has destroyed an Iranian drone which came within 1,000 yards (915 meters), U.S. President Donald Trump said on Thursday, the latest incident amid heightened tensions between the two countries.
Speaking at the White House, Trump said the drone was destroyed by the USS Boxer, a U.S. Navy amphibious assault ship which is currently in the Strait of Hormuz. It was not immediately clear how it was destroyed and what type of drone was involved.
"The Boxer took defensive action against an Iranian drone which had closed into a very, very near distance – approximately 1,000 yards – ignoring multiple calls to stand down, and was threatening the safety of the ship and the ship's crew," Trump said. "The drone was immediately destroyed."
There was no immediate confirmation from the Iranian government.
"This is the latest of many provocative and hostile actions by Iran against vessels operating in international waters," the president added. "The United States reserves the right to defend our personnel, our facilities, and interests, and calls upon all nations to condemn Iran's attempts to disrupt freedom of navigation and global commerce."
Tensions between Iran and the U.S. have been rising for months.
On June 20, Iranian forces shot down a U.S. surveillance drone over the Strait of Hormuz, claiming it had violated Iranian airspace, which the U.S. denied. Trump later said he was prepared to strike Iranian targets in response to the incident, but he called it off at the last moment, saying the loss of life would not have been proportionate.
Earlier on Thursday, Iran announced that it had seized a foreign tanker and its 12 crew members for smuggling one million liters (264,000 U.S. gallons) of Iranian fuel. This followed an incident in which British forces seized an Iranian tanker near Gibraltar on suspicion of breaking EU sanctions.