Jim Leavelle, who escorted JFK assassin Lee Harvey Oswald, dead at 99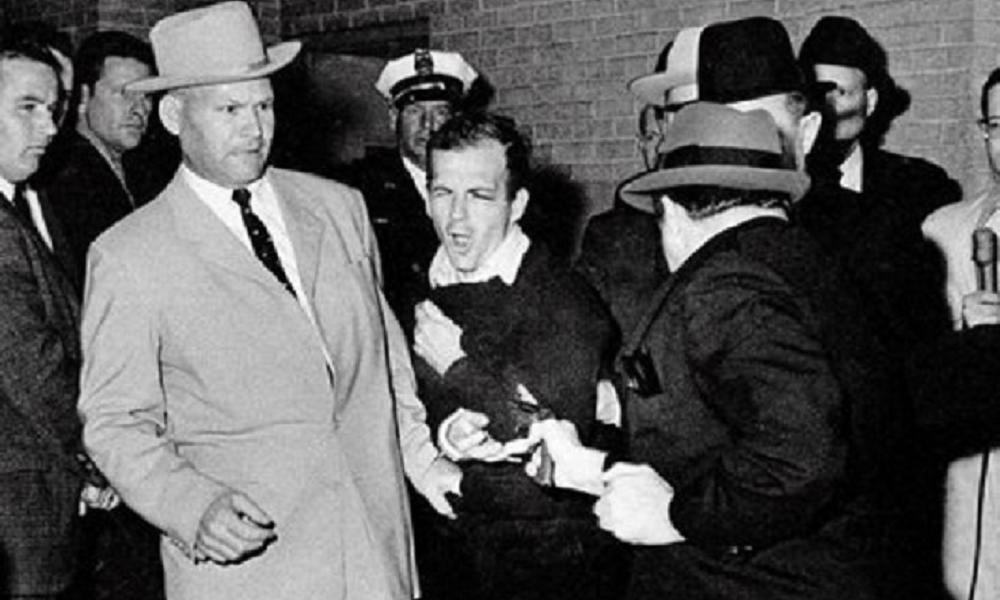 Jim Leavelle, the Dallas homicide detective who was escorting U.S. President John F. Kennedy's assassin Lee Harvey Oswald when he was fatally shot more than 55 years ago, has died in Colorado, according to people close to him. He was 99 years old.
Leavelle died on Thursday morning while visiting relatives in Colorado. Two friends confirmed that Leavelle had died less than a week after celebrating his 99th birthday, but details about the cause and place of his death were not immediately known.
"My dear, dear friend Jim Leavelle has [passed] away," Mary Moorman, a witness to the president's assassination, wrote on Facebook on Thursday night. "So glad I was able to spend time with him two weeks ago. I have wonderful memories of the many times I've spent with him. He was loved and will be greatly missed by so many."
The assassination happened on November 22, 1963, when 24-year-old sniper Lee Harvey Oswald fired at the presidential motorcade in downtown Dallas, killing Kennedy and seriously injuring Texas Governor John Connally. Oswald was arrested at the Texas Theatre a short time later in connection with the fatal shooting of Dallas police officer J. D. Tippit, but he would later be charged in the president's assassination.
Leavelle was the first detective to interview Oswald. "When I interrogated Oswald, I was interrogating him only about the Tippit murder, 'cause I did not have a clue that he was going to be a suspect in the presidential shooting," he told the Dallas Morning News in an interview in 2015.
When Oswald was asked about Tippit's murder, he denied shooting "anybody," which Leavelle thought was "quite unusual" given his prior experience with suspects who were more specific in their denials. "After I found out that he was going to be charged with the president's murder, I realized why he said 'I didn't shoot anybody,' 'cause he was getting his denial in early," the detective said.
Two days later, Leavelle and fellow detective L. C. Graves were getting ready to take Oswald from the Dallas Police Department's headquarters to the Dallas County Jail. Oswald would be handcuffed by the wrists while Leavelle would cuff his left arm to Oswald's right arm. Scores of journalists were waiting outside to see the suspect in JFK's murder.
"[In putting the handcuffs on] and talking to him, and more in jest than anything else, I said: 'Lee, if anybody shoots at you, I hope they're as good a shot as you are.' Meaning of course that they would hit him and not me," Leavelle said. "And he kind of laughed – and that was the only time that he laughed during the entire time he was under arrest – and he said, 'Oh, nobody's going to shoot at me.'"
Shortly thereafter, as the two detectives were escorting Oswald through the basement of the police department's headquarters, nightclub owner Jack Ruby walked up to them and opened fire, killing Oswald with a single shot in the abdomen. The shooting was captured on camera and the footage, in which Leavelle is wearing a tan suit, was published across the world.
Jim Leavelle on Lee Harvey Oswald
Photographer Bob Jackson on the moment of the shooting