Small plane crashes into home in Upstate New York, killing at least 1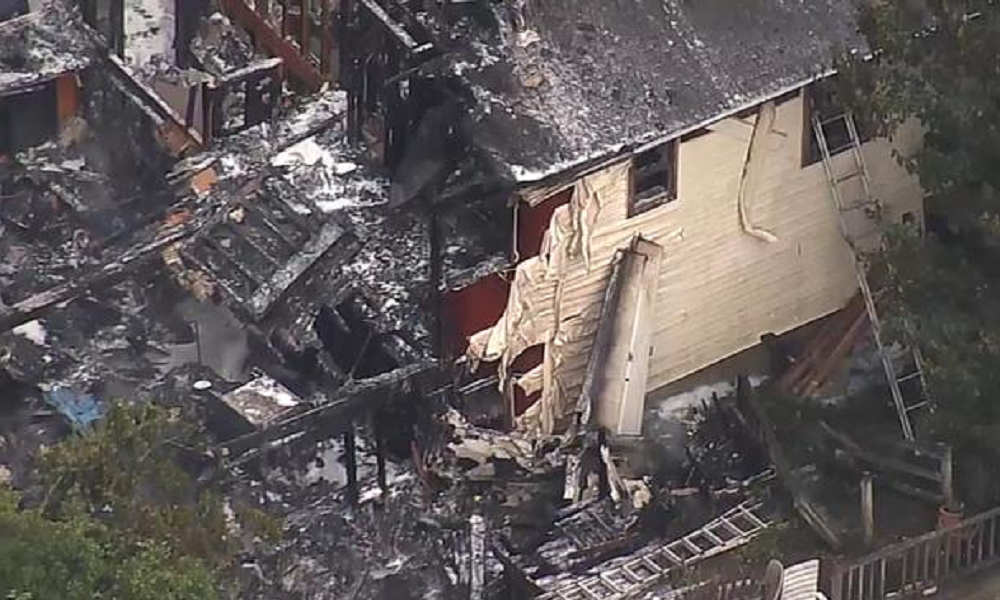 A small plane has crashed into a house while taking off from an airport in LaGrangeville in Upstate New York, killing one man and leaving another man unaccounted-for, officials say. A young woman was taken to hospital in critical condition.
The accident happened at about 4:13 p.m. on Saturday when the plane, a twin-engine Cessna 303 aircraft, crashed into a home on South Smith Road, which is less than a mile from the end of the runway at Sky Acres Airport.
Fire officials said the aircraft appeared to have struck the south side of the house, causing a three-alarm fire which left the residence "completely destroyed."
State Police Captain Paul DeQuarto said there were three people on board the plane, which was said to have suffered engine problems shortly before the crash. One man on board the plane was killed while the other two managed to escape.
DeQuarto said 3 people and 3 dogs were inside the house: one man is unaccounted-for, a 21-year-old woman was taken to hospital in critical condition, and a 30-year-old woman escaped without injuries. The dogs, including two Golden Retriever puppies, are believed to have survived but ran away.
The identities of those on board the plane were not immediately known, but DeQuarto described all three of them as male. The plane had earlier flown from Republic Airport in Farmingdale to Sky Acres Airport, where it had refueled for a flight back to Republic Airport.
Both the FAA and the National Transportation Safety Board (NTSB) are investigating the cause of Saturday's crash.
Plane crashes into home in Union Vale, NY.

No word on condition of those aboard the plane or the condition of the occupants inside the home.

Awaiting briefing from State Police. @NBCNewYork pic.twitter.com/aHtcXV2X1v

— Ken Buffa (@KenBuffa) August 17, 2019
ON THE SCENE. STRONG SMELL OF SMOKE pic.twitter.com/p2p0Ps8GQ5

— Giuliana Bruno (@GiulianaBrunoTV) August 17, 2019