Texas Amber Alert: Elijah Phillips abducted in Austin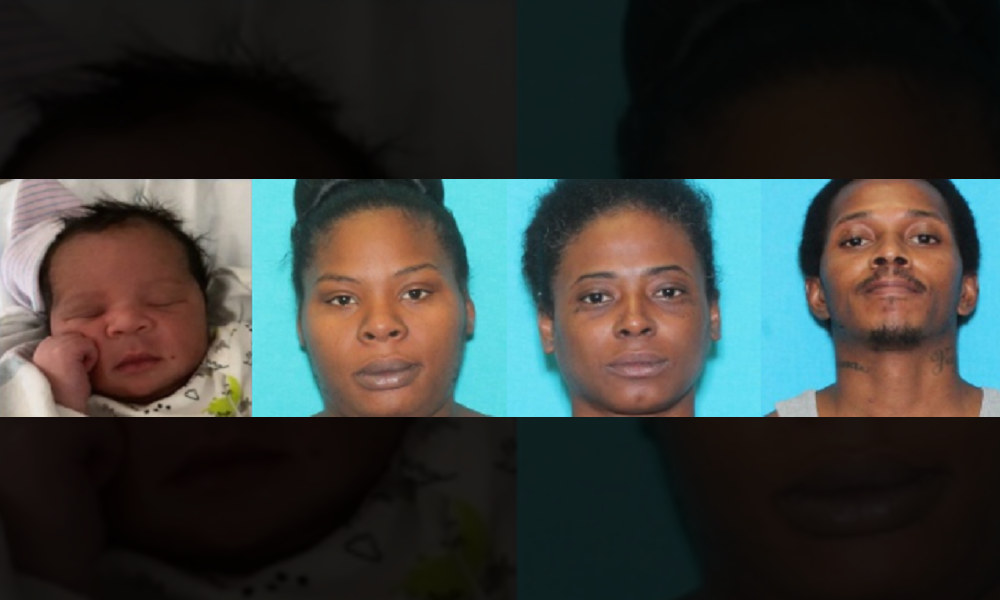 UPDATE: The amber alert has been canceled. Elijah was found safe.
A Texas Amber Alert has been issued for 3-week-old Elijah Phillips after he was taken from a hospital in Austin, officials say. The child was removed from the mother's custody by court order and anyone with information is urged to call 911 immediately.
Elijah was last seen at Seton Northwest Hospital in Austin at 12:59 a.m. on July 23, according to the amber alert, which was issued on Monday afternoon. It was not immediately clear why it took nearly 3 weeks to issue the alert.
The suspects have been identified as the child's parents, 30-year-old Brittany Smith and 37-year-old Carl Hayden, and Brittany's cousin, 41-year-old Brandy Galbert. They are believed to have taken the child in a gold Pontiac Torrent with Texas license plate number KNN7632.
According to police, Brittany checked into Seton Northwest Hospital under a false name and gave birth to Elijah on July 19. She gave permission for Elijah to leave the hospital on July 22 with Galbert, who is believed to be her cousin.
Elijah has not been seen since the morning of July 23. Child Protective Investigations (CPI) received a court order the next day for Elijah to be removed from the mother's custody and placed into theirs.
"The three people listed above have not been located and are possibly in the Austin or Killeen area, presumably with the baby. Detectives and CPI are concerned for the child's safety and well-being," police said.
Anyone who sees the suspects or the baby is urged to call 911 immediately, or call the Austin Police Department at 512-974-5484 if you have any other information that could help investigators.
This is an amber alert. Please check back or follow @BNONews on Twitter as details become available. If you want to receive breaking news alerts by email, click here to sign up. You can also like us on Facebook by clicking here.