Office of U.S. Senator Bernie Sanders evacuated due to 'suspicious package'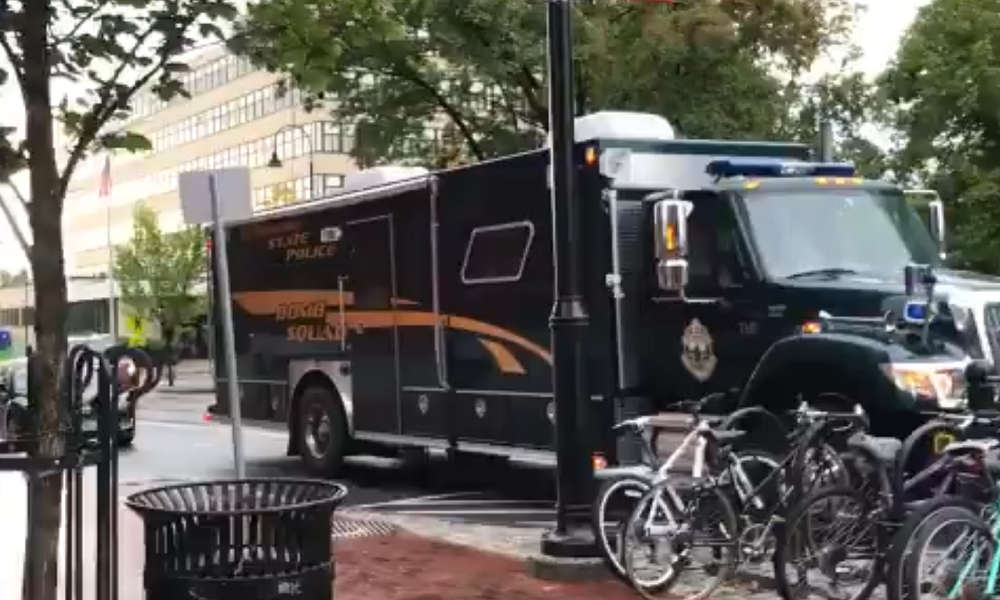 U.S. Senator and presidential candidate Bernie Sanders' office in Vermont was evacuated Thursday after a suspicious package was delivered, local officials say. The package was later deemed safe by the bomb squad.
The incident began on late Thursday afternoon when police were called about a suspicious package at the senator's office on Church Street in Burlington. As a precaution, the building was evacuated and the bomb squad responded to the scene.
"All clear on Church Street. The suspicious package at the office of Senator Sanders has been deemed safe," a spokesperson for Burlington police said just before 6 p.m. "An investigation into its origins is ongoing, but there's no risk to the public."
Local and state police, along with the bomb squad, were initially called to the scene. It was not immediately known how the package was delivered to the office, or why it was deemed to be suspicious.
Sanders has served as the U.S. Senator from Vermont since 2007, and is the longest-serving independent in the history of U.S. Congress, although he is currently aligned with the Democratic Party while running for president in 2020. Sanders previously served in the U.S. House of Representatives from 1990 to 2007, and as Mayor of Burlington from 1981 to 1989.