Roller coaster derails at amusement park in Mexico City, killing 2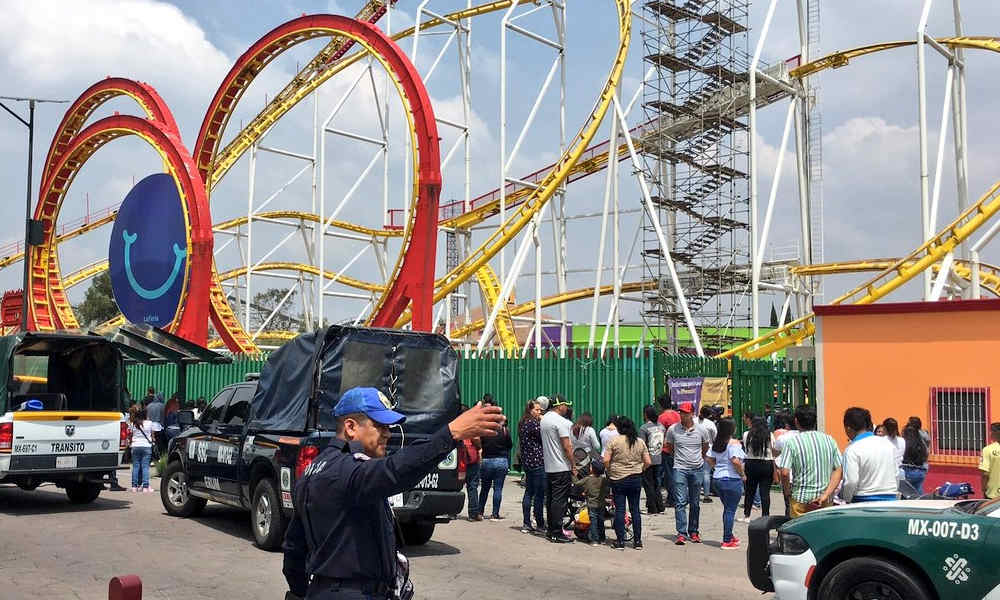 A roller coaster has derailed at an amusement park in Mexico City, killing at least two passengers and seriously injuring several others, local officials and witnesses say. The cause of the crash was not immediately known.
The accident happened just after 1 p.m. on Saturday when a train partially derailed on the Quimera roller coaster at La Feria, an amusement park in the middle of Chapultepec Park. It happened in a bend where the track is close to the ground.
Footage from the scene showed that one of the cars had fallen off the track, causing two of the passengers to be thrown against a metal structure, while a third person was ejected from the car. The other cars remained on the track.
The prosecutor's office in Mexico City confirmed that two men were killed in the crash. Two young women were taken to hospital, where one of them was being treated for severe head injuries while the other suffered multiple traumatic injuries, paramedics said.
The cause of the Saturday's crash was not immediately known, and there was no word on the identities of those killed. The Quimera roller coaster is about 1 kilometer (3,280 feet) long and features 3 vertical loops.
Moment of the crash
Este es el momento exacto en el que descarrilar un juego mecánico en la Feria de Chapultepec. Se reportan al menos dos muertos. pic.twitter.com/347tL5vElj

— Azteca Noticias (@AztecaNoticias) September 28, 2019
Video of normal operation