Strong earthquake hits eastern Indonesia, killing at least 23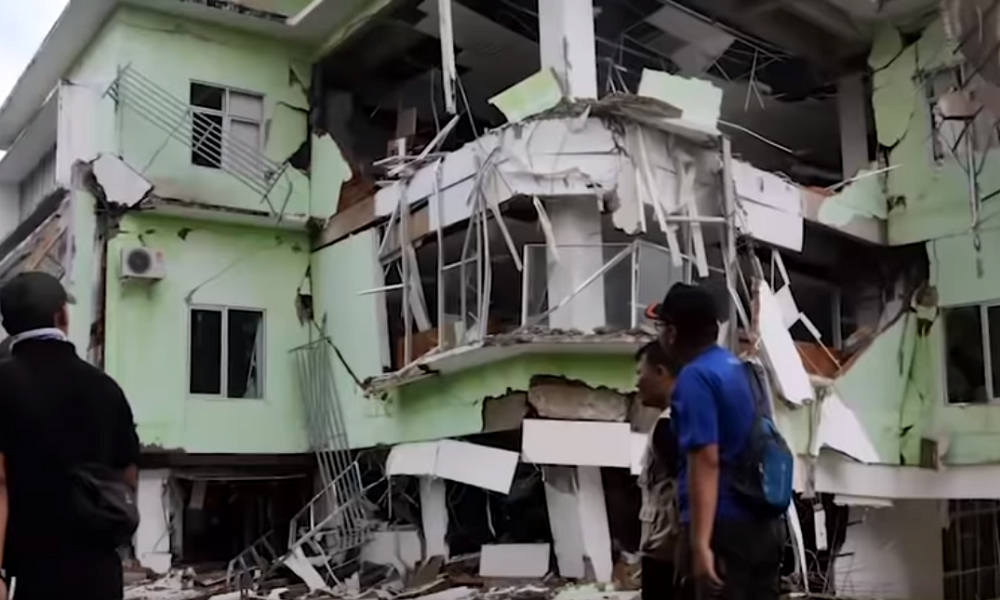 A strong 6.5-magnitude earthquake struck eastern Indonesia on Thursday morning, killing at least 23 people and injuring more than 100 others, local officials and residents say. Damage was reported at multiple locations and search-and-rescue work is ongoing.
The earthquake, which struck at 8:46 a.m. local time on Thursday, was centered on or near the western part of Seram Island, which is part of Maluku Province. The island has a population of about 430,000, including tens of thousands of people who live close to the epicenter.
The U.S. Geological Survey (USGS) said Thursday's earthquake measured 6.5, while Indonesia's seismological agency BMKG put it slightly higher, at 6.8. They said the earthquake struck about 18 kilometers (11 miles) below the surface, making it a very shallow earthquake.
Shaking was felt across the region, and damage was reported on both Seram Island and nearby Ambon Island, where homes were destroyed and damage was reported at the University of Pattimura. The earthquake also triggered a landslide on Ambon Island, killing at least one person.
As of 10 a.m. on Friday, at least 23 people were confirmed dead and 107 others were injured, according to Indonesia's National Disaster Mitigation Agency BNPB, which said information was still being gathered. More than 2,000 people were displaced by Thursday's earthquake.
After the earthquake struck, many people fled to higher ground in fear of a tsunami, but no tsunami warnings were issued and officials said there was no cause for alarm. "Citizens are urged to remain calm and always follow information from trusted sources," BNPB said.
Indonesia is on the so-called 'Pacific Ring of Fire', an arc of fault lines circling the Pacific Basin that is prone to frequent and large earthquakes.
A 9.1-magnitude earthquake, one of the most powerful earthquakes ever recorded, struck off the west coast of Sumatra in December 2004, causing a massive tsunami that struck scores of countries across the Pacific Ocean. At least 227,898 people were killed.