Truck plows into market in southern China, killing at least 10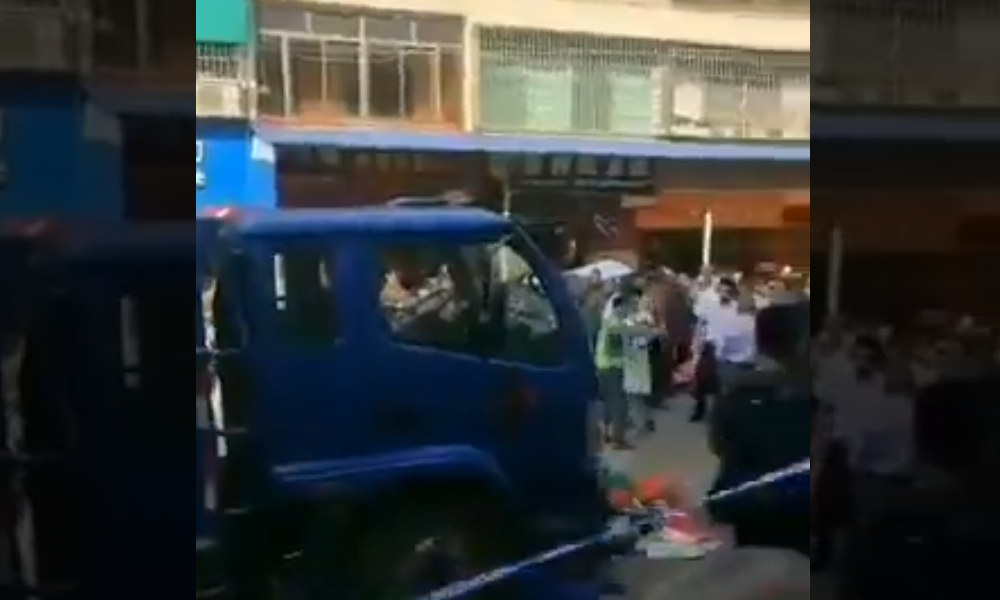 A truck has plowed into pedestrians at a traditional market in southern China after its driver lost control, killing at least 10 people and injuring more than a dozen others, local officials say. The driver was taken into custody.
The accident happened at about 8:40 a.m. on Sunday when a dump truck carrying construction materials drove down an incline and ran over people at a market in Huashi, a town in Hunan province.
The Public Security Bureau in Xiangtan County said in a statement that the truck "lost control and caused many deaths and injuries." At least 10 people were killed and 16 others were taken to hospital.
Video on social media showed that the truck left a trail of bodies and injured people at the traditional market. Another video showed the driver, whose identity was not immediately known, being led away by police.