5 dead in murder-suicide in Massachusetts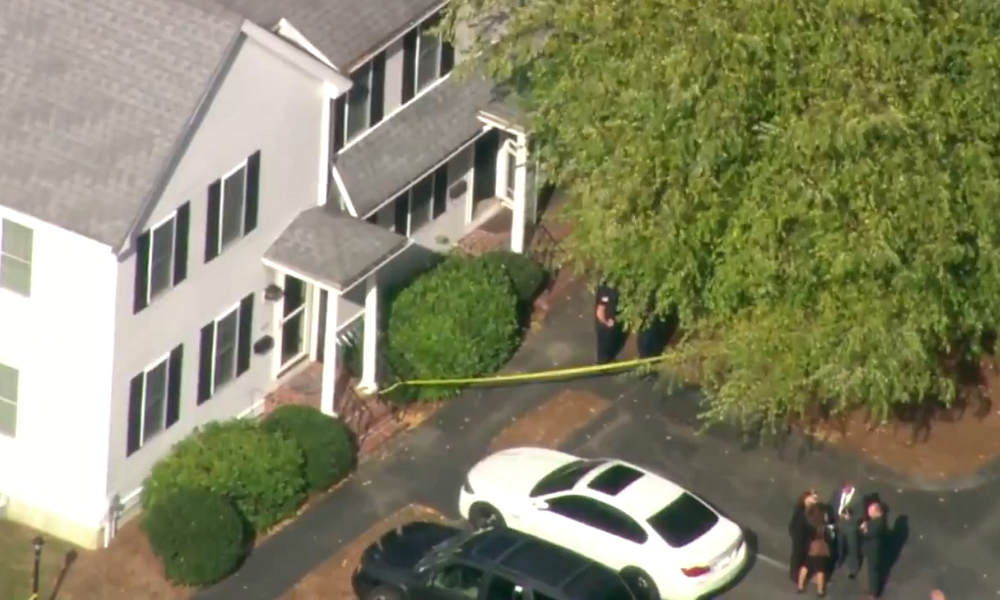 Five people, including three children, have been shot and killed in an apparent murder-suicide at an apartment complex in Massachusetts, prosecutors say. All of those killed are relatives and officials say there were no warning signs to indicate that something was wrong.
The scene was discovered at about 7:30 a.m. on Monday when a relative went to the home in Abington, a town about 17 miles (27 km) southeast of Boston, to take the children to school. The relative called 911 when they saw someone on the couch and no one answered the door.
Plymouth County District Attorney Tim Cruz said police and paramedics responded to the scene and found a 40-year-old woman who was deceased on the couch. They then found four additional bodies: an 11-year-old girl, 9-year-old twins (a boy and a girl), and a 43-year-old man.
Cruz said all of the deceased died of gunshot wounds, but it was not immediately clear when the shooting occurred or when the family was last heard from. He said there was no prior indication to suggest problems at the home and police had never been called to the residence.
It was also not immediately clear who was responsible for the deadly shooting. "Everybody's dead and there's not a lot of answers to a heck of a lot of questions and people are going to wonder, 'why does this happen?'," Cruz said at a press conference, calling it a "terrible event."
If you or someone you know needs help, call the U.S. Suicide Prevention Lifeline at 800-273-8255, a free and 24/7 service that can provide suicidal persons or those around them with support, information and local resources. If you're in the United Kingdom, call the Samaritans at 116123.