Gunfire erupts in Dallas during vigil for Greenville shooting victim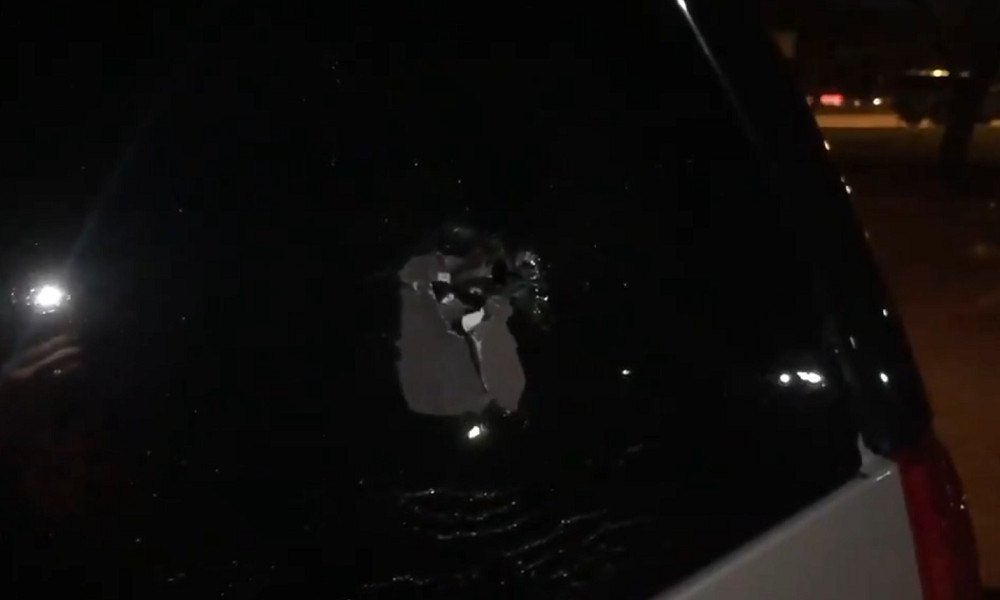 A vigil in Dallas for one of the victims of last night's mass shooting in Dallas came to an abrupt end when at least two suspects opened fire, local officials and witnesses say. Dozens of shots were fired but there were no immediate reports of injuries.
The shootout happened just after 8 p.m. on Sunday when witnesses reported hearing gunfire in the parking lot of St. Augustine Park in southeast Dallas. A vigil for 23-year-old Kevin Berry, who was killed in the Greenville shooting, was taking place at the time.
Witnesses described hearing "dozens" of gunshots and footage from the scene indicates that at least two shooters were involved. There were no immediate reports of injuries. Diana Zoga, a journalist for the local NBC affiliate, said the station's news van was struck by at least 3 bullets.
"Once it was safe, we looked for anyone who was hurt. We did not find anyone with injuries," Zoga said on Twitter. "My photographer and I are not hurt. The shooting happened as the vigil was wrapping up. More than one gunman involved, from what I can tell."
The shooting in Greenville happened at about midnight when a gunman opened fire at The Party Venue on Highway 380, where an unofficial homecoming party was taking place. Two people were killed and 12 others were injured. The shooter is still at large. Greenville is about 45 miles (72 km) northeast of Dallas.
BREAKING: Gunfire erupts during vigil in Dallas for one of the victims of last night's mass shooting in Greenville; no word on injuries pic.twitter.com/fsd7AmZIsh

— BNO News (@BNONews) October 28, 2019
Active shooting at a vigil tonight for one of the #TexasAMCommerce victims. As the vigil wrapped up, people began shooting. Multiple shots. Our news unit was hit at least 3 times. I have not seen anyone injured. It's possible some took themselves to the hospital. pic.twitter.com/w9GRxNDKlV

— Diana Zoga (@DianaNBC5) October 28, 2019