3 dead in shooting outside Walmart in Duncan, Oklahoma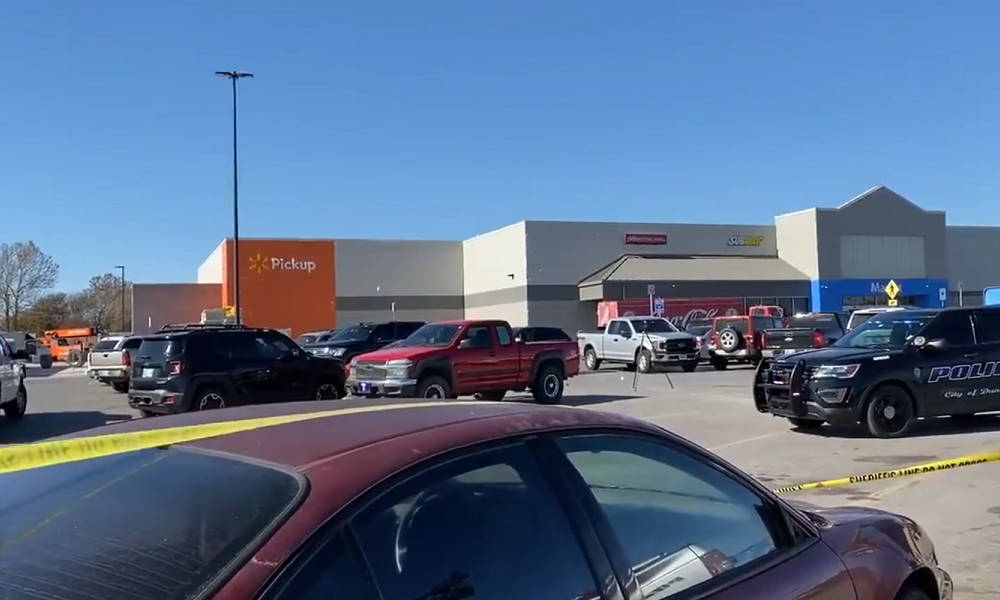 A gunman opened fire outside a Walmart store in Duncan, Oklahoma, on Monday morning, killing a man and a woman before turning the gun on himself, local officials and witnesses say. It's believed to be related to a domestic dispute.
The incident happened at about 9:45 a.m. on Monday when officers were called for an active shooter at the Walmart Supercenter on Highway 81, about 65 miles (105 kilometers) southwest of Oklahoma City. Upon arrival, it was determined that the shooting occurred in the parking lot.
"We have three individuals that are deceased. We have two white males and a white female," Duncan Police Chief Danny Ford said, adding that the suspect was armed with a handgun and was one of those killed. "Two of the victims are inside a vehicle, one is outside the vehicle. And at this point that's about all we do know."
Photos from the scene showed that at least 8 bullets had struck the car's windshield.
It was initially reported that the gunman was approached by an armed citizen, but it was later determined that the suspect had already killed himself, according to Duncan police. The suspect was identified as 43-year-old Yayo Varela Jr.
Other details about the circumstances of Monday's shooting were not immediately known, but family members told FOX 25 that it was related to a domestic dispute between a husband and a wife. The identities of those killed were not immediately released.
Walmart stores have witnessed a number of shootings over the past few months.
A man who described himself as a white nationalist opened fire at a Walmart store in El Paso, Texas, on August 3, killing 22 people and injuring 24 in one of the worst mass shootings in U.S. history. A few days earlier, two employees were killed when a former colleague opened fire at a Walmart store in Southaven, Mississippi.
Here's the car where the man and woman were found dead inside. You can see the bullet holes in the windshield. pic.twitter.com/zXxzhpMI2F

— ShardaagrayKOKH (@FOX25Shardaa) November 18, 2019