7.6-magnitude quake hits off Indonesia, felt in Australia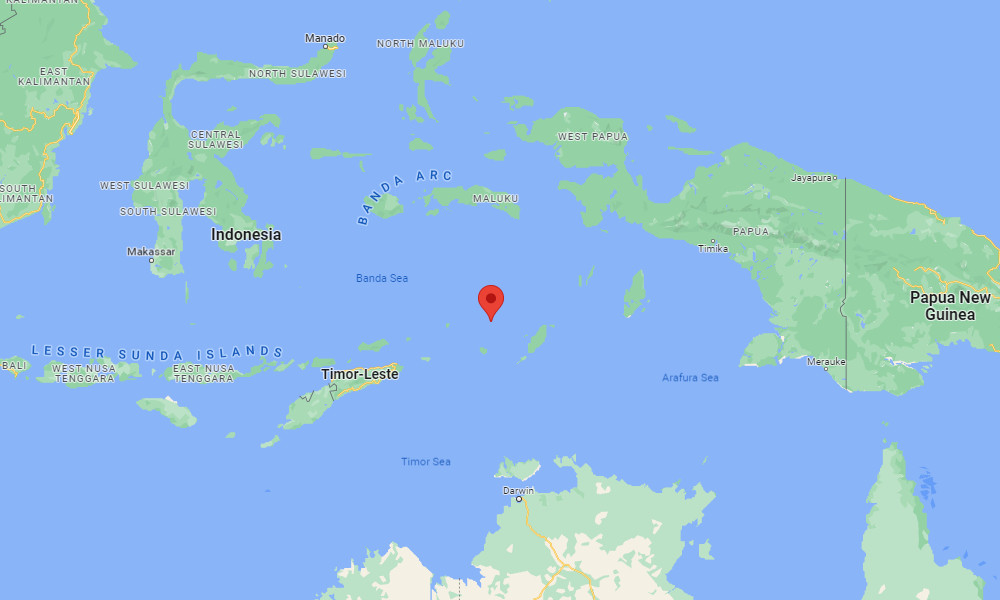 A powerful earthquake with a preliminary magnitude of 7.6 has struck the Banda Sea near Indonesia and East Timor, with shaking felt as far away as Australia, seismologists say. A tsunami warning was later canceled.
The earthquake, which struck at 2:47 a.m. local time on Tuesday, was centered in the Banda Sea, about 85 kilometers north of Babar Island, which is part of Indonesia's Maluku Province, or 368 kilometers northeast of East Timor.
The earthquake had a magnitude of 7.6 and struck about 95 kilometers below the seabed, according to the U.S. Geological Survey (USGS). Indonesia's seismological agency BMKG put the magnitude at 7.5, down from an earlier estimate of 7.9.
BMKG immediately issued tsunami warnings for nearby islands and urged communities in several districts to evacuate to higher ground, but the warnings were canceled in less than an hour. No other warnings were issued.
Shaking was felt throughout the region but there were no immediate reports of serious damage or casualties. Residents in the Australian city of Darwin, which is more than 600 kilometers from the epicenter, also felt the earthquake.
Indonesia is on the so-called 'Pacific Ring of Fire', an arc of fault lines circling the Pacific Basin that is prone to frequent and large earthquakes.
A 9.1-magnitude earthquake, one of the most powerful earthquakes ever recorded, struck off Sumatra's west coast in December 2004, causing a massive tsunami which hit countries across the Pacific, killing at least 227,898 people.
This is a breaking news alert. Please check back or follow @BNONews on Twitter as details become available. If you want to receive breaking news alerts by email, click here to sign up. You can also like us on Facebook by clicking here.
Just experienced my first earthquake in Darwin. A 7.8 magnitude apparently. #darwinearthquake pic.twitter.com/cScmvfQUZO

— Aussie Lobster (@Aussielobster) January 9, 2023