Black Hawk helicopter crashes on Alabama highway, 2 killed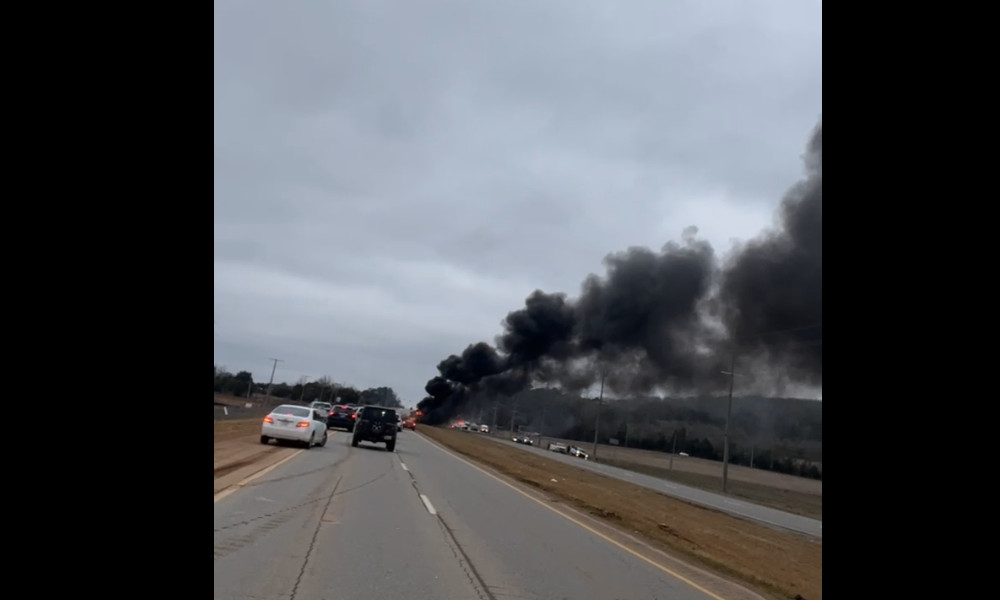 A Black Hawk helicopter belonging to the Tennessee National Guard has crashed on a busy highway near Huntsville, Alabama, local officials and witnesses say. Both crew members were killed.
The accident happened just before 3 p.m. on Wednesday when the aircraft – a UH-60 Black Hawk helicopter – went down in the median of Highway 53, near Burwell Road in the town of Harvest. No cars were hit.
The helicopter was fully engulfed in flames and footage from the scene showed thick, black smoke billowing from the site of the crash. The fire was quickly extinguished.
The Tennessee National Guard confirmed that one of its helicopters had crashed during a training flight near Huntsville. Both crew members were killed. Their identities were not immediately released.
A video from a security camera at a home in the area (shown below) captured the crash and showed the helicopter plummeting straight to the ground. State and federal agencies are investigating the cause of the crash.
"We are deeply saddened by the loss of two Tennessee National Guardsmen, and our prayers are with their families during this heartbreaking tragedy," said Brig. Gen. Warner Ross, Tennessee's Adjutant General. "We ask Tennesseans to join us in supporting their families during this time of unthinkable grief."
Video shows Black Hawk helicopter falling out of the sky near Huntsville, Alabama, killing everyone on board pic.twitter.com/5UR7WOjZDh

— BNO News Live (@BNODesk) February 16, 2023
A short video of the helicopter crash in Harvest (north of Huntsville) from Savanna Terry pic.twitter.com/v1T5vk4gq5

— James Spann (@spann) February 15, 2023