Filipino Governor Roel Degamo among 9 dead in shooting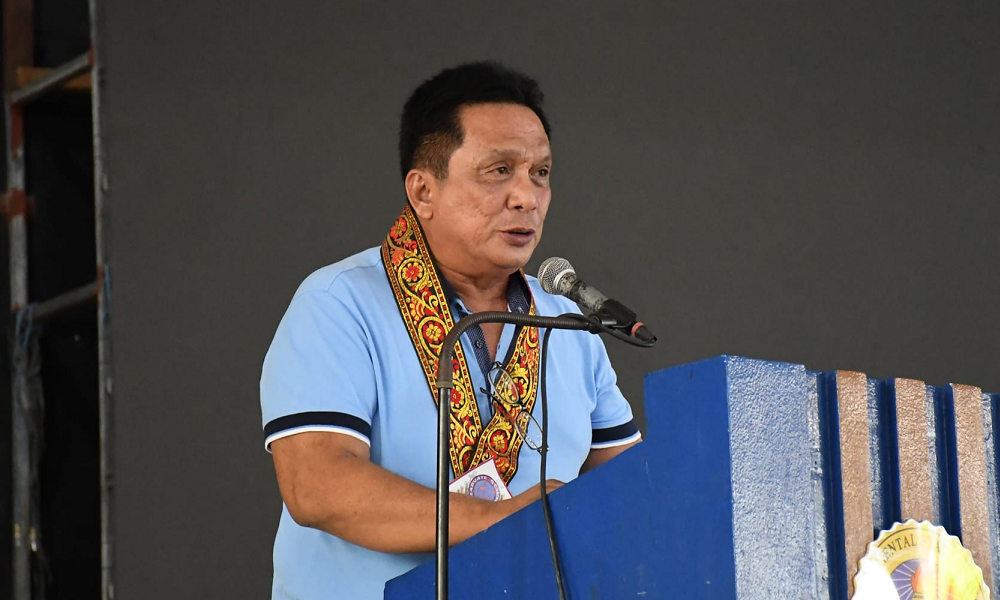 Filipino Governor Roel Degamo has been assassinated by gunmen disguised as security forces outside his home in Negros Oriental province, officials and relatives say. At least 25 others were also shot.
The attack happened at 9:35 a.m. on Saturday when gunmen opened fire while the governor was meeting with beneficiaries of a poverty reduction initiative outside his home in Pamplona.
"Governor Degamo was talking to some of his constituents … in front of his house when a group of individuals clad in army and navy uniforms in full battle gear and riding two SUVs shot the governor several times," the presidential office said in a statement.
Janice Degamo, his wife and the city's mayor, said the governor was pronounced dead at 11:41 a.m.
"Governor Degamo didn't deserve that kind of death," Mayor Janice Degamo said. "He was serving his constituents on a Saturday along with his department heads. There were five others who died with him, who were there, who asked for help."
In an update on Saturday night, police confirmed that the death toll had risen to 9, including the governor. Seventeen others were injured, including a doctor, soldiers, and a journalist.
A motive for the assassination was not immediately known but police said a massive manhunt was underway for up to 10 suspects. "Roadblocks are established all over the area," a police spokesperson said. Three suspects were later arrested.
"I condemn in the strongest possible terms the assassination of a sitting Governor, Gov. Roel Degamo," President Ferdinand Marcos Jr. said. "My government will not rest until we have brought the perpetrators of this dastardly and heinous crime to justice."
Marcos added: "The investigation into this murder is developing rapidly … I am warning all those involved in this killing: you can run but you cannot hide. We will find you. If you surrender now it will be your best option."
Last month, the governor of Lanao del Sur, Mamintal Alonto Adiong Jr., was injured when unidentified gunmen attacked his convoy. And two days later, the vice mayor of Aparri in Cagayan province was killed in an ambush.
Degamo's assassination also comes just two weeks after the Supreme Court upheld his victory in last year's election, which was thrown into chaos when a man put himself on the ballot with a nearly identical name – Ruel Degamo.
The imposter received nearly 50,000 votes in the election, allowing Pryde Henry Teves to claim victory by a small margin. The electoral commission awarded the votes to the real Degamo, forcing Teves to step down. Degamo – who also served as governor from 2011 to 2022 – reclaimed his office in October.