Fire at migrant detention facility on U.S.-Mexico border kills 38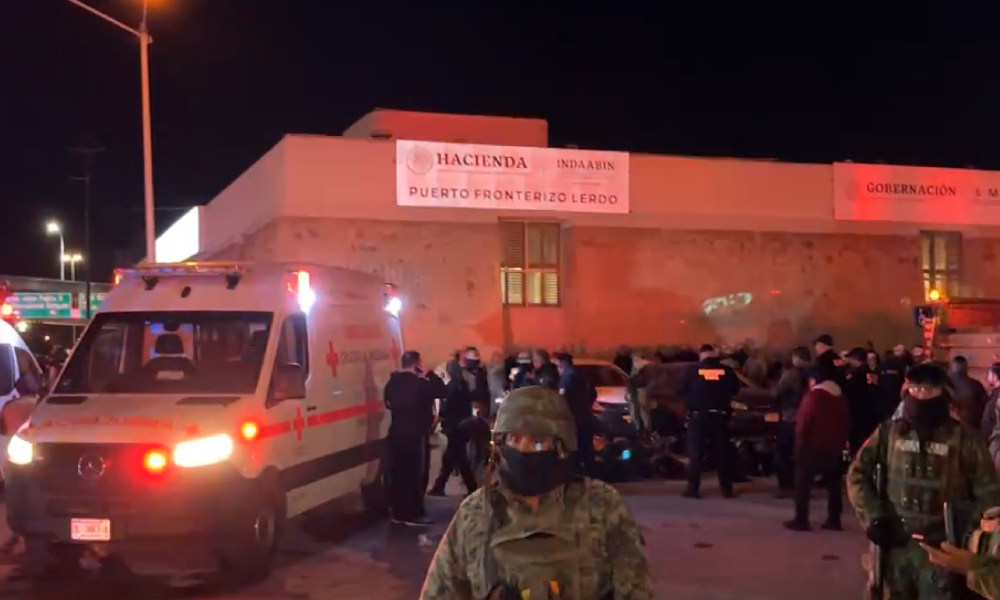 A fire has broken out at a migrant detention facility on the U.S.-Mexico border, killing at least 38 people from Central and South America and injuring dozens more, officials say. The fire may have been intentionally set.
The fire broke out on late Monday night at the National Institute of Migration in Ciudad Juarez, which is just a few meters from the Stanton International Bridge, which links the Mexican city to El Paso, Texas.
Authorities said at least 38 people were killed in the fire while 29 others were injured. Among those killed and injured are 28 people from Guatemala, 13 from Honduras, 12 from Venezuela, 12 from El Salvador and one each from Colombia and Ecuador.
The fire was apparently started by migrants who set their mattresses ablaze in protest after learning they would be deported, President Andrés Manuel López Obrador said at a briefing on Tuesday morning.
"They never imagined that this would cause this terrible misfortune," López Obrador said.
Over the past few months, Ciudad Juarez has seen the arrival of thousands of migrants, mainly from Venezuela, who have been housed in various parts of the city, including at the National Institute of Migration.
On Monday afternoon, a raid by immigration authorities resulted in an undisclosed number of detainees being housed in the building that caught fire. No official statement has been released regarding the incident.