Grand jury indicts Donald Trump for hush money payment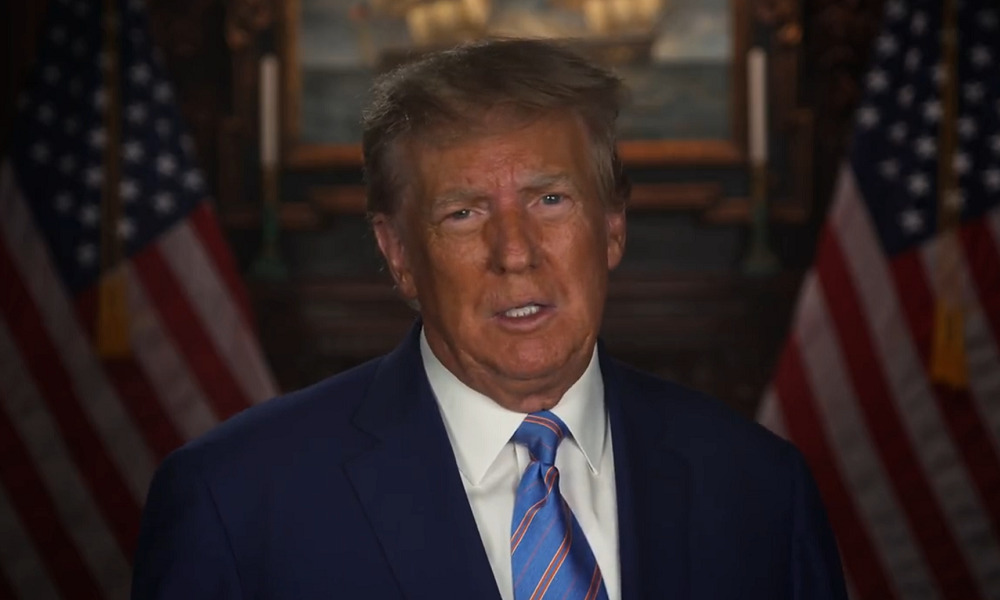 Former U.S. President Donald Trump has been indicted by a New York grand jury as part of an investigation into money paid to porn star Stormy Daniels to keep quiet about alleged sexual encounters.
Trump will be the first American president to face criminal charges, although the exact charges against him are not yet known. The felony indictment was filed under seal by the Manhattan District Attorney's Office.
During the coming days, Trump is expected to be formally arrested, although he will likely be released on his own recognizance because he's facing a nonviolent felony. He will be fingerprinted and photographed.
"This evening we contacted Mr. Trump's attorney to coordinate his surrender to the Manhattan D.A.'s Office for arraignment on a Supreme Court indictment, which remains under seal," a spokesperson for the Manhattan DA said.
The case is focused on a hush-money payment to porn star Stormy Daniels during his 2016 presidential campaign.
Former Trump lawyer Michael Cohen has said he was working at Trump's direction when he arranged payments totaling $280,000 to porn star Stormy Daniels and Playboy model Karen McDougal to keep quiet about alleged sexual encounters.
Trump, who is running for president in the 2024 election, has denied the allegations, calling the investigation "corrupt" and "highly political." In a post earlier this month, he called on his supporters to "protest" and "take our nation back," but so far there have been no significant protests.
Trump condemned Thursday's indictment in a statement, calling it "political persecution and election interference at the highest level."
"This is an attack on our country the likes of which has never been seen before," he said. "It is likewise a continuing attack on our once free and fair elections. The USA is now a third world nation, a nation in serious decline. So sad!"
Stormy Daniels' lawyer, Clark Brewster, said Trump's indictment was no cause for joy. "The hard work and conscientiousness of the grand jurors must be respected," he said. "Now let truth and justice prevail. No one is above the law."