Gunmen open fire at bar in Playa del Carmen, injuring 3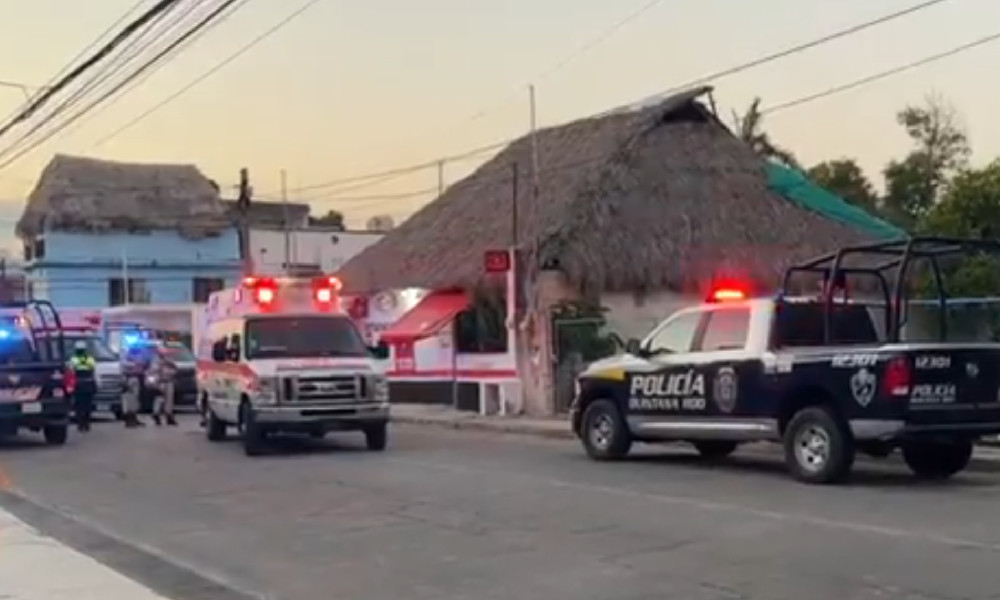 Gunmen have opened fire at a bar in the Mexican tourist resort of Playa del Carmen, injuring at least three people, according to local authorities. No arrests were immediately made.
The attack happened around 6:30 p.m. on Thursday when an unknown number of gunmen entered a bar called "La Cosecha" and opened fire at diners inside.
"There are 3 people shot, none of them seriously injured," police said in a statement. During a live report by local media, one of the injured was seen with a gunshot wound to the arm.
Authorities have launched a search operation but no arrests have been made so far.
Playa del Carmen is one of Mexico's most visited cities by American and Canadian tourists, but cartels have been fighting for control of drug sales in the area, causing dozens of victims, including foreigners.
Two Canadian men were killed in an armed attack on the touristic Xcaret Hotel, south of Playa del Carmen, in January 2022. A Canadian woman was also wounded in the attack, which authorities linked to drug trafficking.
In June, the bodies of two other Canadians were found with their throats slit inside a condominium in the city. A third person, the caretaker of the place, was injured.
More recently, a Canadian woman was found dead inside the Princess Hotel in a suspected case of femicide. Local authorities reported the arrest of a man, also Canadian, linked to this incident on March 3.
The attack on the bar occurred just days after a group of hitmen associated with a cartel kidnapped 4 U.S. citizens in Matamoros in northern Mexico. Two of them were later found alive but the other two were killed. The cartel responsible for the attack has since issued an apology.