North Carolina Amber Alert: Kayson Monk missing after Greensboro shooting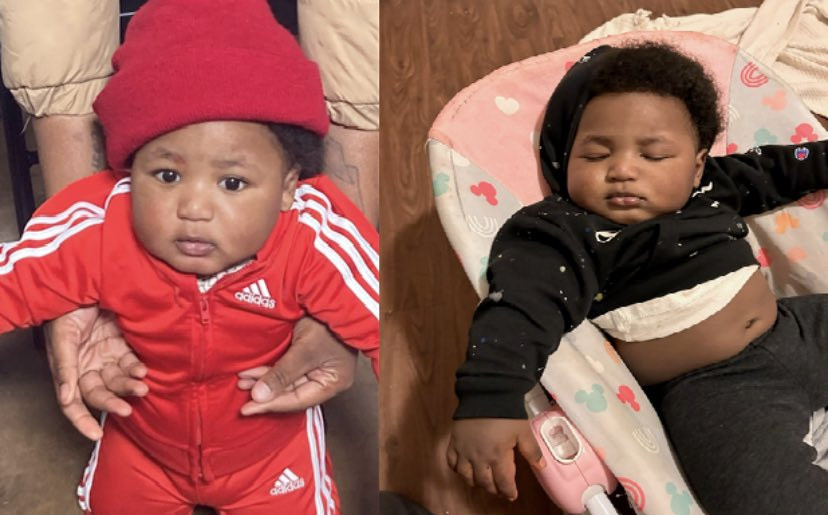 A North Carolina Amber Alert has been issued for 9-month-old Kayson Monk after he was allegedly taken by his father after a shooting in Greensboro, local officials say. Anyone with information is urged to call 911 immediately.
Kayson was last seen on Thursday in the 2400 block of Phillips Avenue in Greensboro, where two people were shot around 1:30 p.m. One of the two victims suffered life-threatening injuries.
The suspect is the child's father, Deon Monk, who is described as a 23-year-old black male with black hair in an afro and brown eyes, standing 6 feet 3 inches tall and weighing 170 pounds. He was last seen wearing a grey jacket and multicolored shorts.
Deon is believed to have taken the child in a burgundy or red Saturn Vue with North Carolina license plates. The vehicle is described as having heavy damage throughout the body with a broken rear window.
Kayson is described as a 9-month-old black male with black curly hair and brown eyes, standing 1 feet 6 inches tall and weighing 30 pounds. He was last seen wearing a white shirt, grey sweatpants, and a grey jacket.
Anyone who sees Kayson or Deon is urged to call 911 immediately, or call the Greensboro Police Department at (336) 373-2435 if you have any other information that could help investigators.
This is an amber alert. Please check back or follow @BNONews on Twitter as details become available. If you want to receive breaking news alerts by email, click here to sign up. You can also like us on Facebook by clicking here.