Texas mom stabs 5 children during surprise CPS visit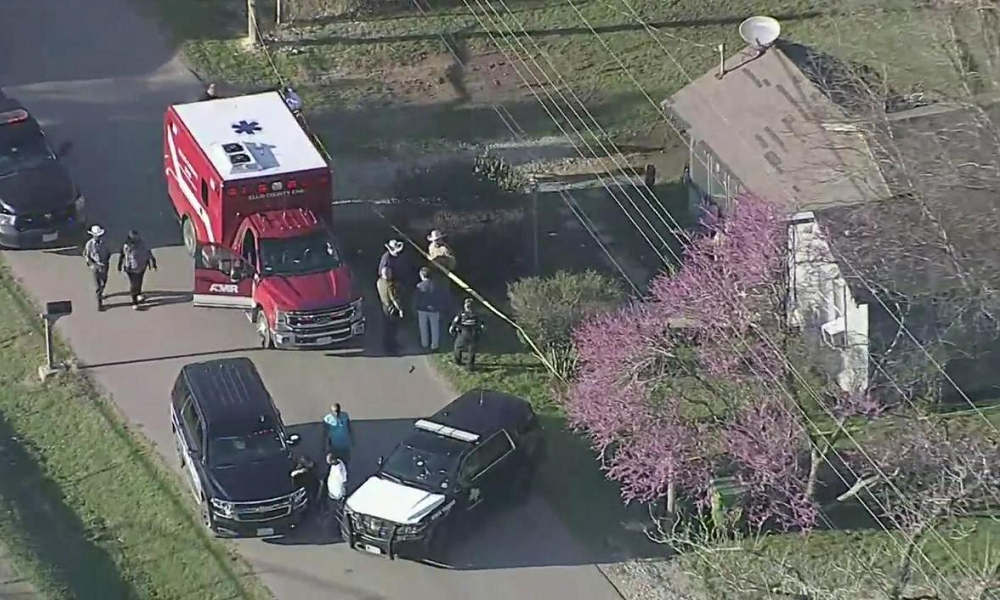 A Texas mother stabbed her five young children, killing at least three of them, when she was caught by child protective services during an unauthorized visit, local officials say. The other two children are in critical condition.
The stabbings happened at around 4 p.m. on Friday when a CPS worker went to a home in Italy, a town in Ellis County, over suspicions that a woman was having an unsupervised visit with her children.
The children were previously removed from the mother's custody and placed under the guardianship of a relative, according to WFAA-TV.
"Three deceased victims were found inside the home. All victims were children," Ellis County Deputy Jerry Cozby said. Two other children were flown to an area hospital and are reported to be in critical condition.
The woman, 25-year-old Shamaiya Deyonshana Hall, has been charged with three counts of capital murder. She's being held on $2 million bond on each charge.
The names of the children were not immediately released but those who died were described as a 6-year-old boy and twins, a 5-year-old boy and girl. The injured are a 4-year-old boy and a 13-month-old girl. All five were siblings.
"We are shocked by this incomprehensible tragedy and already working with law enforcement to investigate how this happened, and why," CPS said in a brief statement.