Turkey-Syria quake: Dog found alive after 22 days under rubble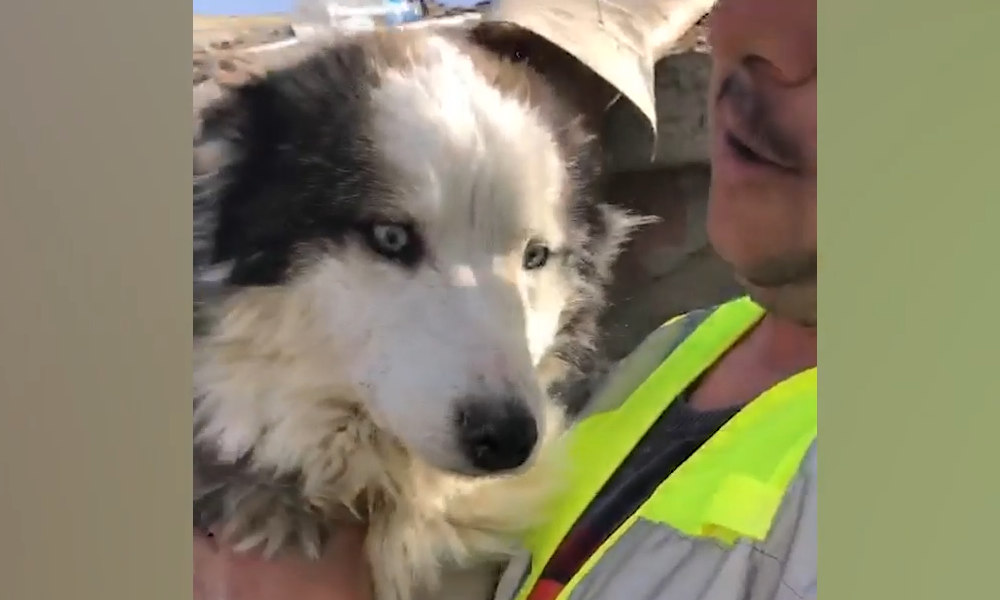 A dog has been rescued from the rubble of a collapsed building in southern Turkey, more than three weeks after a powerful earthquake hit the region and killed more than 50,000 people, officials say.
The dog's owner, Murat Arici, called for help on Tuesday after hearing his Siberian Husky in the rubble of a two-story building near Antakya in Hatay province, one of the worst-hit regions.
Animal rights group HAYTAP and city workers responded to the scene and rescued the dog – named Alex – after about 2 hours of work. The dog was exhausted and had lost weight but appeared to be in relatively good condition.
Alex was taken to a HAYTAP field hospital for treatment.
"We realized that the dog was alive after listening to the rubble," Osman Polat, one of the rescue workers with HAYTAP, told local media. "The space was very small. There was a small hole, just big enough for the dog's nose."
Southern Turkey and parts of Syria were devastated by a 7.8-magnitude earthquake on February 6, killing at least 53,000 people and injuring more than 120,000 others. The death toll is expected to rise as thousands of people remain missing.
Dog in Turkey found alive after 22 days under the rubble pic.twitter.com/qPk9JcA796

— BNO News Live (@BNODesk) March 1, 2023