Small plane crashes into Los Angeles hillside, killing 1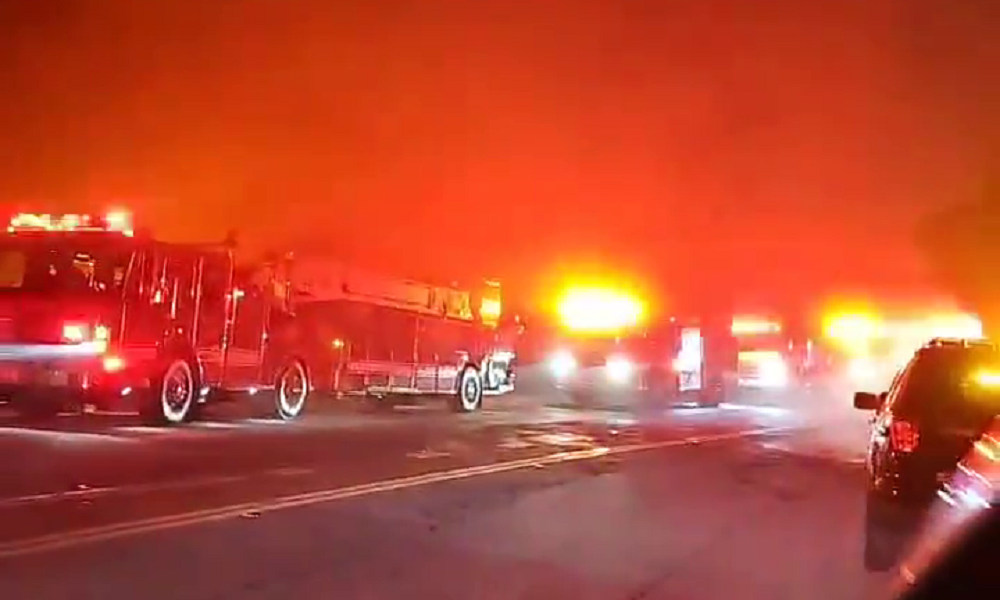 A wreckage has been found after a small plane disappeared from radar while flying over the Santa Monica Mountains in Los Angeles amid thick fog, officials say. The pilot, believed to be the only one on board, was killed.
The incident began just before 8 p.m. on Saturday when Air Traffic Control lost radar contact with a small plane flying east of the San Diego Freeway, near Stone Canyon Road and Mulholland Drive in Sherman Oaks.
The plane, believed to be a Cessna 172, was flying from Bermuda Dunes Airport near Palm Springs to either Santa Monica Airport or Van Nuys Airport. The pilot is believed to have been the only person on board.
"LAFD helicopters and ground crews searched the large fog shrouded region for nearly an hour before an LAFD helicopter localized a signal from an aircraft Emergency Position Indicating Radio Beacon," Los Angeles Fire Department spokesman Brian Humphrey said.
The signal was picked up in the area of Beverly Glen Terrace and Beverly Glen Boulevard but the exact location remained unknown. Officials also worked with the pilot's cell phone carrier to help pinpoint the plane's position
The search came to an end just after 11 p.m., when firefighters located the wreckage on a steep hillside above a home at 3045 Beverly Glen Circle in the Beverly Crest area.
"LAFD responders have discovered one person deceased at the scene," Humphrey said in an update. "Though no other persons were believed aboard, a search of the immediate area will be conducted to confirm no other victims."
The identity of the victim was not immediately released.