Strong earthquake hits off Japan's Okinawa Island, no tsunami threat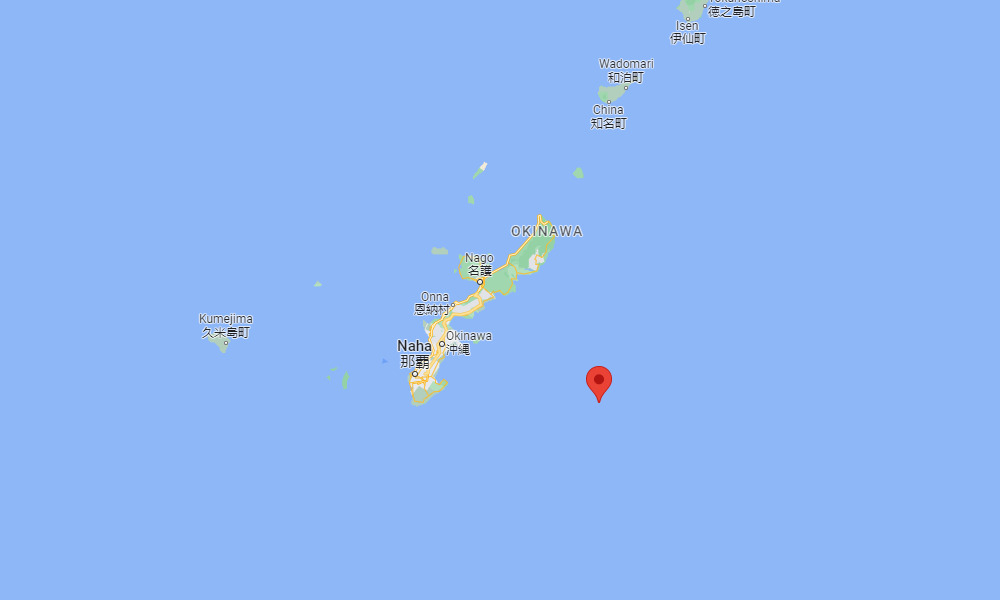 A strong earthquake with a preliminary magnitude of 6.2 has struck off Japan's Okinawa Island, with light shaking felt across the island, seismologists say. There is no threat of a major tsunami.
The earthquake, which struck at 12:22 p.m. local time on Monday, was centered about 84 kilometers (52 miles) east of Naha, or 68 kilometers (42 miles) southeast of Okinawa.
The Japan Meteorological Agency (JMA) put the preliminary magnitude at 6.2, while the U.S. Geological Survey (USGS) put it slightly lower, at 5.9. It struck about 10 kilometers (6 miles) deep, making it a shallow earthquake.
While no tsunami warnings have been issued, JMA advised that small sea level changes are possible along the coast of Okinawa Island. "Please be careful around water," it said.
The USGS estimates that nearly 1.3 million people on Okinawa Island may have felt light shaking as a result of the earthquake. No areas on land were exposed to moderate or strong shaking.
Japan is on the so-called Pacific Ring of Fire, an arc of fault lines circling the Pacific Basin which is prone to large earthquakes.
In March 2011, a massive 9.0-magnitude earthquake struck off the coast of northeastern Japan, causing a devastating tsunami which wiped out entire communities and killed at least 19,689 people. More than 2,500 others are missing and presumed dead.