Unidentified person set on fire in Florida field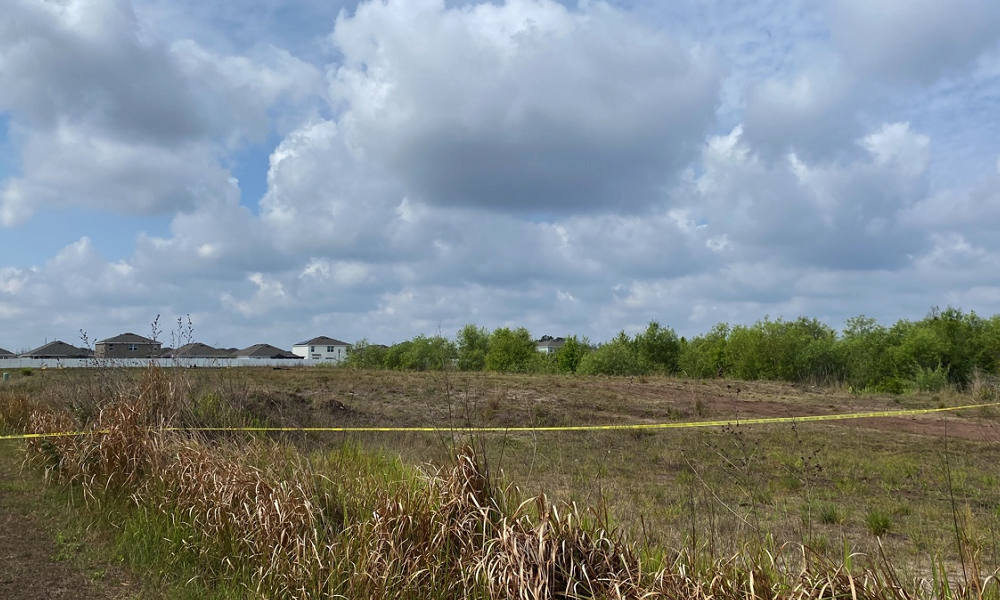 An unidentified person was set on fire in a field in Florida over the weekend, local officials say. The body was burnt beyond recognition and no arrests were immediately made.
The Hillsborough County Sheriff's Office said the incident happened shortly after 8 a.m. on Saturday when a driver called 911 to report seeing a "mannequin" on fire in an open field.
The scene is behind a residential area in the 1100 block of Will Scarlett Avenue in Ruskin, a small community about 15 miles south of Tampa.
Hillsborough County Fire Rescue responded to the scene and extinguished the fire, after which they realized the "mannequin" was actually a person whose remains were burnt beyond recognition.
"This is a jarring scene," Sheriff Chad Chronister said in a statement. "At this time, our deputies are doing everything they can to determine what happened to this person."
The victim also suffered upper body trauma, the sheriff's office said.
"We do believe this is an isolated incident, and we will continue to work tirelessly until we determine how this horrific crime occurred," Chronister added.