Saskatchewan Amber Alert: 2 children abducted in North Battleford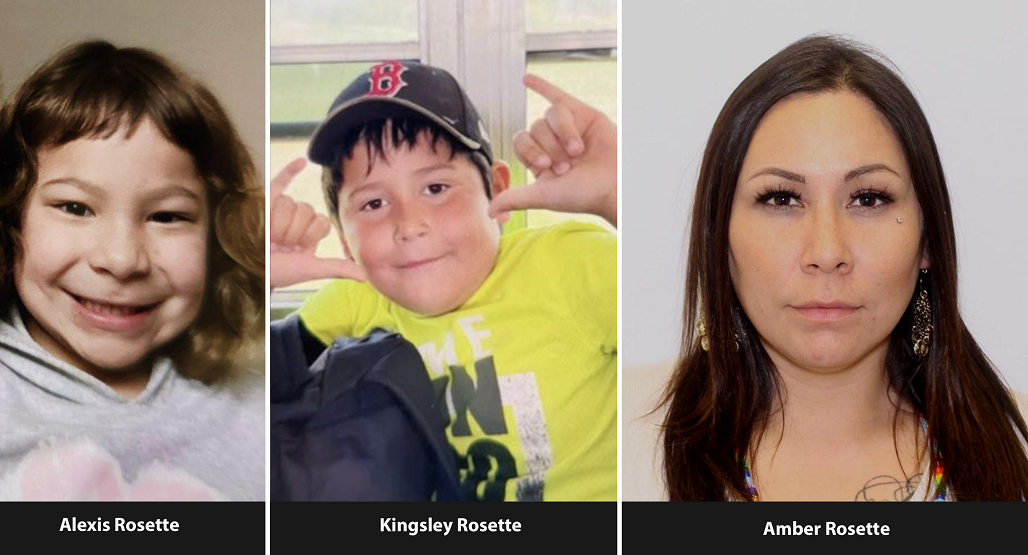 UPDATE: The amber alert has been canceled. The children were found safe at a residence on Mosquito, Grizzly Bear's Head, Lean Man First Nation.
A Saskatchewan Amber Alert has been issued for 7-year-old Alexis Rosette and 8-year-old Kingsley Rosette after they were allegedly abducted by their mother in North Battleford, local officials say. Anyone with information is urged to call 911 immediately.
Alexis and Kingsley were last seen on the 700 block of 100th Street in North Battleford around 7:45 p.m. on Thursday when they were with their mother, 31-year-old Amber Rosette. It's unknown if they have access to a vehicle.
"The children's disappearance is currently being investigated as an abduction by their mother," RCMP said in a statement. "Police are actively working to locate Alexis and Kingsley to confirm their wellbeing."
BNO News is creating a platform to make journalism and government more transparent. A global newsroom where anyone can access raw information. Help us make CivicWire a reality: become a founding member at civicwire.com.
Since the children were reported missing, police have been conducting physical searches and interviews with witnesses and people known to Amber and the children.
Alexis is described as being approximately 4'5" tall with a slim build, brown shoulder length hair and brown eyes and was last seen wearing a grey t-shirt, black pants and a black sweater. She walks with an uneven gait.
Kingsley is slightly taller than Alexis with a heavy build and medium-length black hair and brown eyes and was last seen wearing a black t-shirt with the words "Belgium" and possibly a flag graphic and was wearing shorts.
Police believe the children are with their mother, 31-year-old Amber Rosette, who is described as being 5'3" tall, 120 pounds with black hair and brown eyes. When last seen, she was wearing a white shirt.
Anyone who sees Alexis, Kingsley or their mother is urged to call 911 immediately, or call 1-877-SOAMBER (762-6237) if you have any other information that could help investigators in their search.