Raw meat linked to H5N1 bird flu outbreak among cats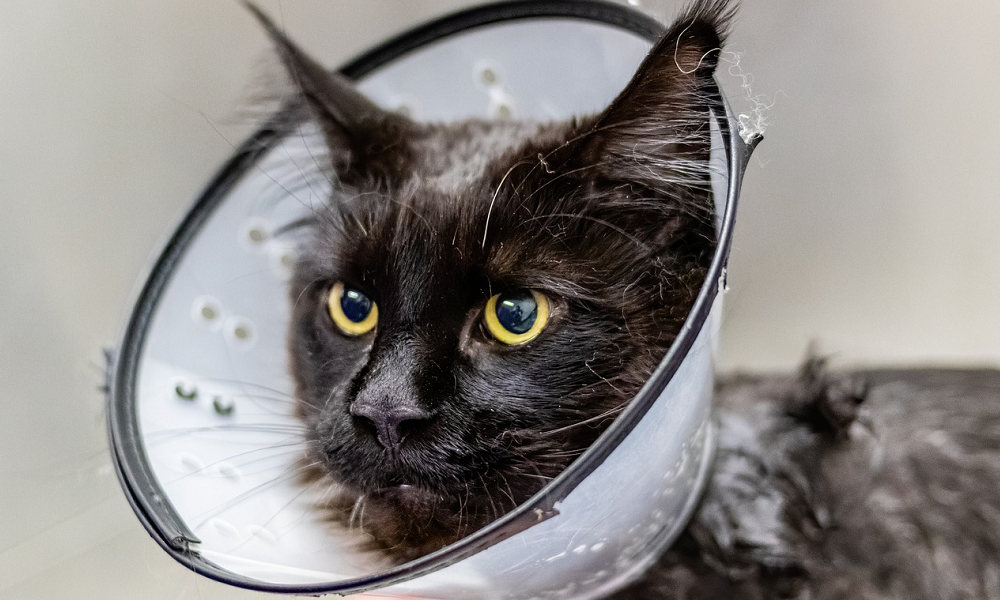 Raw meat consumed by one of the infected cats in Poland has tested positive for H5N1 bird flu, according to researchers, adding to growing signs that a food product is behind the unusual outbreak.
At least 16 cats across Poland have died and tested positive for H5N1 avian influenza, but health officials are still investigating dozens of suspected cases, raising questions about the cause of the outbreak as cats are typically not affected.
"An assessment has shown that food is one of the likely routes of transmission of the pathogen," virologist Krzysztof Pyrc said in a statement on late Monday night, together with fellow researchers Maciej Grzybek and Łukasz Rąbalski.
Earlier on Monday, Poland's Veterinary Institute confirmed that genomic sequencing had shown that the strains in nine of the confirmed cases were closely related, and also very similar to a strain found in a white stork in the Tarnów region in early June.
"This indicates that feline H5N1 avian influenza viruses analyzed so far originate from a single, unidentified source, related to the H5N1 viruses circulating in wild birds in recent weeks in Poland," the institute said.
In Monday night's statement, the researchers said discussions with cat owners have led to raw meat as the possible source for the outbreak.
"To test this theory initially, we asked the owners of sick cats to submit samples of the meat they ate. As a result, we received five meat samples for testing," they said. "The analysis showed that 1 of the 5 samples contained the virus. Further analysis showed that the meat contains not only the genetic material of the virus but also the infectious virus, and we were able to isolate the virus in cell culture."
The researchers were not able to rule out the possibility that the meat sample was contaminated but they added that other signs are also pointing towards food as the likely route of transmission. Additionally, H5N1 was found in several samples from frozen duck meat in Germany in 2007.
"In view of the above, it seems reasonable to appeal to the veterinary services and sanitary inspection to examine the meat available in Poland and consider the inclusion of meat for H5N1 testing," they said. "This is crucial not only because of cats, but also because this virus is a threat to human life."
Experiments in the past have shown that H5N1 is capable of infecting cats through the intestines, which is not the case for humans. So far there is no evidence to suggest that people could be infected with H5N1 bird flu through the consumption of meat or eggs.
The outbreak in cats emerged on June 18 when a vet in western Poland reported the death of a cat which had suffered from neurological and respiratory symptoms. Since then, at least 86 suspected cases have been identified across the country. Out of 20 cats tested so far, 16 have tested positive.
While a few cats in other countries have previously tested positive for H5N1, the outbreak in Poland is atypical given the number of cats affected.
In December, a cat living near a duck farm in southern France was euthanized after becoming severely ill with the new strain of H5N1 bird flu, which emerged in late 2021 and continues to spread around the world. This was the first confirmed case in a cat. Since then, at least 6 more cats in the U.S. have also died of H5N1. All 7 cases were linked to direct contact with birds or poultry.
The global spread of H5N1 clade 2.3.4.4b – and the recent spread to a growing number of mammals – has raised concern about the possibility of a future variant which could lead to human-to-human transmission. So far, only a few human cases have been found after contact with infected birds.
"The global H5N1 situation is worrying given the wide spread of the virus in birds around the world and the increasing reports of cases in mammals, including in humans," Dr. Sylvie Briand, a WHO official, said on February 24. "WHO takes the risk from this virus seriously and urges heightened vigilance from all countries."