F-18 fighter jet crashes at San Diego military base, pilot killed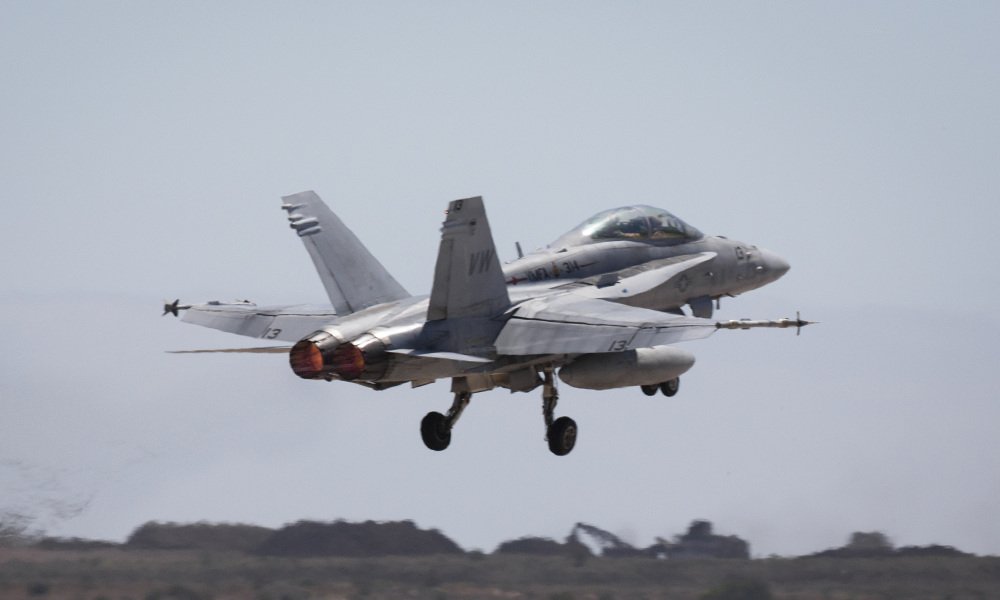 An F/A-18 fighter jet has crashed at Marine Corps Air Station Miramar in San Diego, killing the pilot, officials say. The cause of the crash was not immediately known.
The accident happened on late Thursday night, just before midnight, when the military jet went down in a remote area of the base, about 14 miles north of downtown San Diego.
"We are aware of an accident involving an F/A-18 Hornet in the vicinity of MCAS Miramar at 11:54 P.M. PST," the air base said in a statement. "This aircraft is not part of 3rd Marine Aircraft Wing but was operating out of MCAS Miramar."
"The crash site is on government property east of the air station and there are no indications of damage to property on the ground," the statement added.
The 2nd Marine Aircraft Wing said the fighter jet belonged to the Marine All-Weather Fighter Attack Squadron (VMFA (AW)) 224. Only the pilot was on board the two-seat aircraft.
"Search and rescue recovered the U.S. Marine Corps pilot who has been confirmed deceased at the site," 2nd Marine Aircraft Wing said in a statement. "With a heavy heart, our condolences go to the Marine's family during this time."
The cause of the crash, which happened during a training flight, was not immediately known. The pilot's identity will be released about 24 hours after all next-of-kin notifications are complete.