4 people shot at Cielo Vista Mall in El Paso, Texas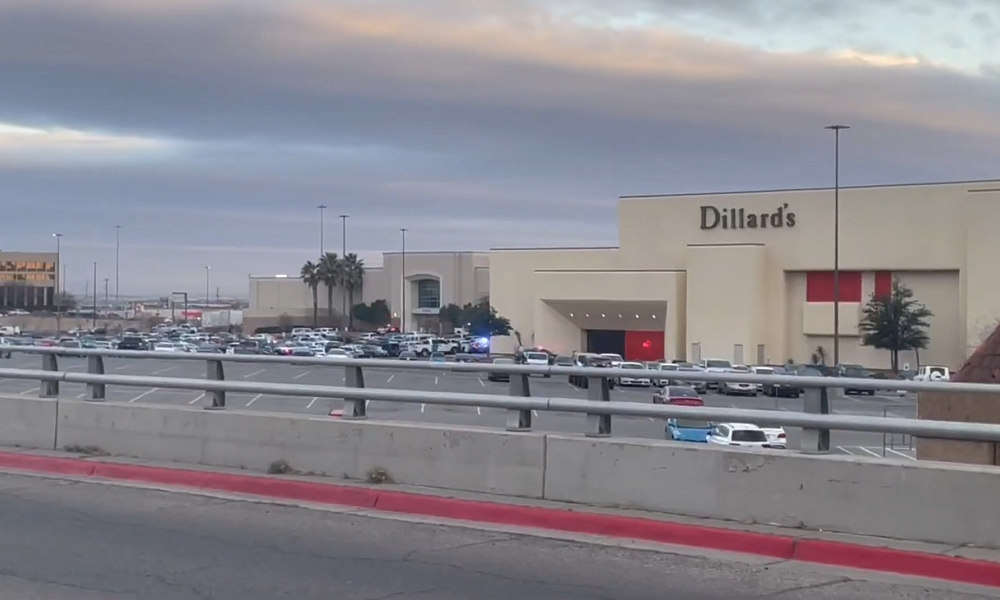 At least four people have been shot, one fatally, at the Cielo Vista Mall in El Paso, Texas, local officials and witnesses say. A suspect was taken into custody near the scene.
The incident happened at about 5:10 p.m. on Wednesday when gunfire erupted in or near the food court at the Cielo Vista Mall in El Paso, near the U.S.-Mexico border. The circumstances of the shooting were not immediately known.
A spokesman for the El Paso Police Department confirmed that four people had been shot, including one person who died at the scene. Two of the victims were taken to University Medical Center in critical condition.
The mall was put on lockdown while police officers searched the stores, where customers and employees had taken shelter. One suspect was taken into custody near the mall but officers were still searching for another.
"We do not have any active shooters at this time," police spokesman Robert Gomez said. "We do believe the scene is secure. We're going to verify it by going through the mall and safeguarding the mall before we release it."
A family reception center has been established at Burges High School's main gym.
"Thank you to all law enforcement and first responders who quickly went into action to protect their fellow Texans," Texas Governor Greg Abbott said, calling the shooting a "tragic event."
There was no immediate word on a possible motive for Wednesday's shooting, which happened next to the Walmart store where a white nationalist opened fire in August 2019, killing 23 people in one of the worst mass shootings in modern U.S. history. The gunman pled guilty to federal charges earlier this month.