At least 9 cats in Poland die of H5N1 bird flu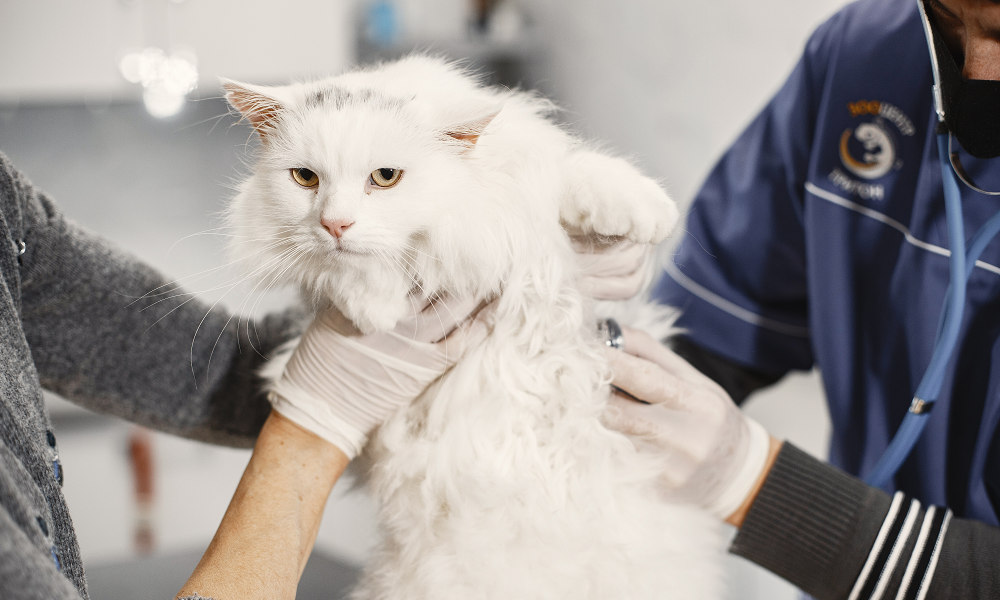 At least nine cats in Poland have died of H5N1 bird flu, officials confirmed on Monday as they continue to investigate an unusual cluster of illnesses affecting dozens of cats across the country.
Out of 11 samples tested so far, 9 have come back positive for H5N1 bird flu, according to a statement from the General Veterinary Inspectorate. The cats lived in Poznań, Lublin and the Tri-City area – all in different parts of the country.
"Further detailed testing of the genetic material of the viruses is underway," the agency said. "Preliminary tests rule out the influenza virus which has caused illness in seagulls in recent weeks."
An epizootic meeting was held on Monday to discuss a plan of action.
"Work is underway to establish a protocol for monitoring the disease in cats in order to collect more detailed data on its course and occurrence," the agency said. "The source of infection has not yet been identified."
To limit the risk of infection, Poland's chief veterinary officer has told owners to keep cats indoors, to prevent contact with wild animals, including birds, and to only feed them with food from known sources.
Concerns were first raised on June 18 when a vet in western Poland reported the death of a cat which had suffered from neurological and respiratory symptoms. Since then, dozens of similar cases have been reported across the country.
At least 70 suspected cases have been identified across the country, according to figures released last week. In Gdańsk, which is part of the Tri-City area, officials reported at least 28 cases of unusual illnesses, including 25 deaths.
Although a few cats in other countries have previously tested positive for H5N1, the outbreak in Poland appears atypical given the number of cats affected. It's still unknown whether any cases were the result of cat-to-cat transmission.
In December, a cat living near a duck farm in southern France was euthanized after becoming severely ill with H5N1 bird flu. This was the first time a cat was infected with the new strain of H5N1, which emerged in late 2021 and has spread around the world. At least 6 cats in the U.S. have since also died of H5N1.
The global spread of H5N1 clade 2.3.4.4b – and the recent spread to a growing number of mammals – has raised concern about the possibility of a future variant which could lead to human-to-human transmission. So far, only a few human cases have been found after contact with infected birds.
"The global H5N1 situation is worrying given the wide spread of the virus in birds around the world and the increasing reports of cases in mammals, including in humans," Dr. Sylvie Briand, a WHO official, said on February 24. "WHO takes the risk from this virus seriously and urges heightened vigilance from all countries."