Judge denies request for photos and video from Trump's arraignment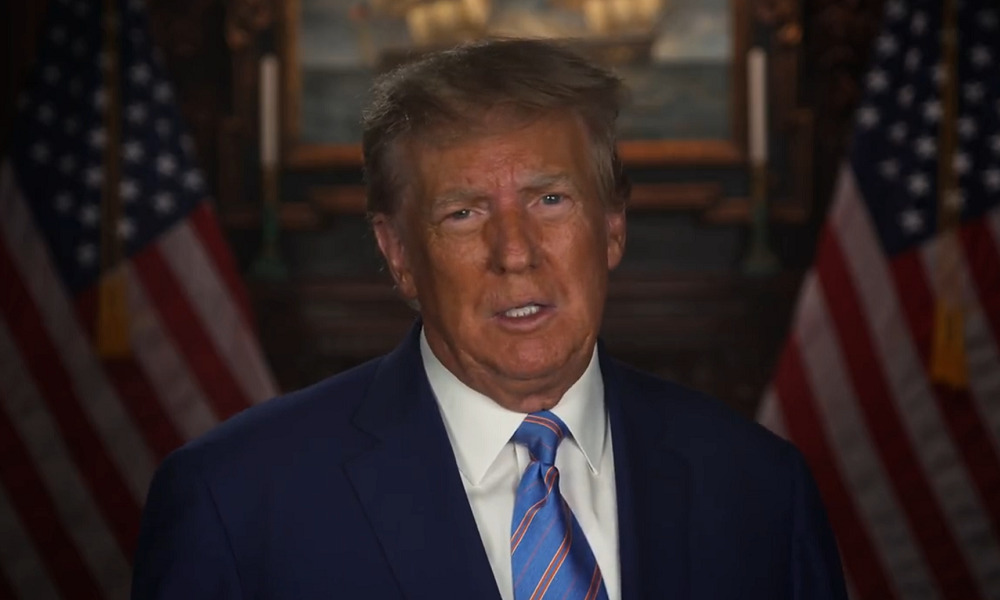 The judge who is overseeing the arraignment of former U.S. President Donald Trump on federal charges has denied a media request for footage from the event, but said a transcript will be released within hours.
A coalition of local and national news media organizations filed a motion on Monday to request permission to take photos and videos in or near the courtroom and to immediately release audio recordings made by the court.
In the motion, the press coalition cited Local Rule 77.1, which prohibits all forms of recordings at the courthouse, except in connection with "naturalization hearings or other special proceedings, as approved by a judge."
"The 'special proceedings' term referenced in the Local Rule is analogized to a proceeding akin to a naturalization proceeding," Judge Jonathan Goodman wrote in his ruling. "Tomorrow's proceedings are undoubtedly 'special' in that they are genuinely historic and of huge importance, but they are not in any way similar to a naturalization proceeding."
"Moreover, allowing photographs would undermine the massive security arrangements put in place," the judge added in his late-night ruling.
Goodman was also not convinced that the immediate release of the court's audio recording is warranted, pointing out that journalists and citizens alike are able to attend the hearing on a first-come, first-serve basis.
But while photos and videos will not be allowed, Goodman said he had already coordinated with the court reporter to provide an expedited transcript of the hearing, which should be available within hours.
Goodman said his ruling only applies to Tuesday's hearing and the press coalition will be able to refile at a later date in regards to future hearings in the case.
Trump has been summoned to appear at the federal courthouse in Miami at 3 p.m. on Tuesday, where he'll be formally arrested and taken into custody before making his initial appearance before Judge Goodman.
Trump has been charged with violations of the Espionage Act and conspiracy to obstruct justice, among other charges, in connection with the classified documents which were found at his Mar-a-Lago home in Florida. Trump insists he's innocent and will plead not guilty.
READ: Donald Trump's indictment in classified documents case