U.S. Army helicopters crash in Alaska, killing 3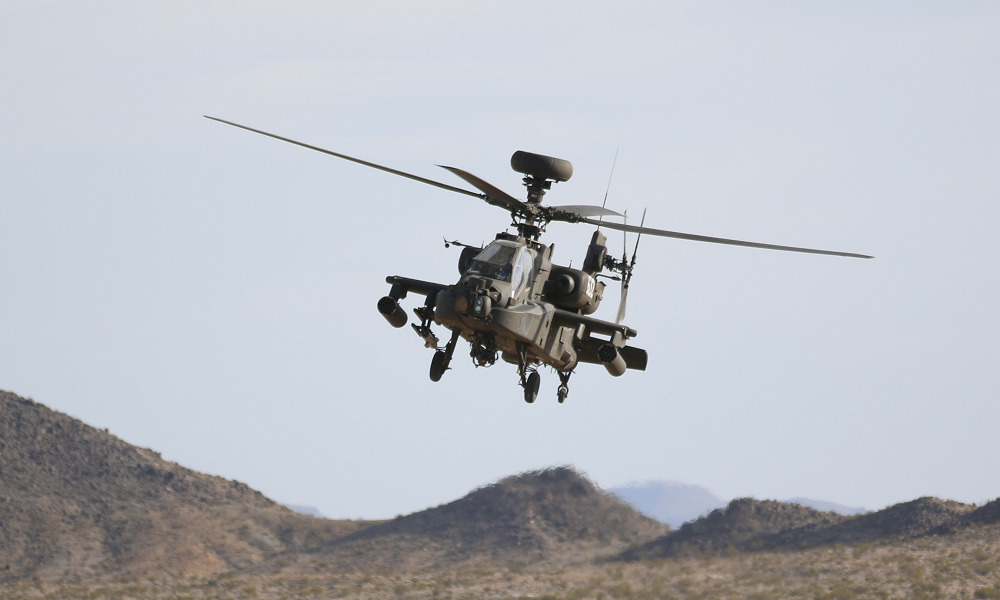 Two U.S. Army Apache helicopters collided and crashed while returning from a training flight in Alaska, killing three of the pilots, officials say. The only survivor was taken to hospital.
The incident happened on Thursday when two AH-64 Apache helicopters collided and crashed east of Healy, a small community in Denali Borough, about 180 miles northeast of Anchorage.
"The helicopters were returning from a training mission when they collided in flight," an army spokesman said. Four people in total were on board, with two crew members on each helicopter.
The U.S. Army said two soldiers were pronounced dead at the scene and a third died while being taken to hospital. The fourth soldier was rescued and taken to Fairbanks Memorial Hospital for treatment.
The cause of Thursday's crash was not immediately known.
Both helicopters were from the 1st Attack Battalion, 25th Aviation Regiment at Fort Wainwright. Loved ones of unit members may call the Emergency Family Assistance Center at 907-353-4452 for more information.
"This is an incredible loss for these soldiers' families, their fellow soldiers, and for the division," said Major General Brian Eifler, commanding general of the 11th Airborne Division. "Our hearts and prayers go out to their families, friends and loved ones, and we are making the full resources of the Army available to support them."
The identities of those killed will be released about 24 hours after next-of-kin notifications are complete.
The U.S. military has suffered a series of helicopter crashes in recent months.
Two U.S. Army Black Hawk helicopters collided during a training mission in Kentucky in March, killing all 9 people on board. And in February, a Black Hawk helicopter belonging to the Tennessee National Guard crashed on a busy highway near Huntsville, Alabama, killing 2 crew members.